Orchitis refers to inflammation of either or both testicles. This is typically caused by viral or bacterial disease such as the Mumps virus or sexually transmitted infections such as Chlamydia or Gonorrhea; symptoms may include testicular swelling, pain and achiness.
Epididymitis, on the other hand, is an inflammation in the epididymis tube at the back of each testicle that holds and transports sperm. Epididymitis usually results from bacterial infection. It usually results from infections of the urinary tract or sexually transmitted diseases and causes testicle pain and swelling; fever may also arise in certain instances. Both conditions require medical assistance for accurate diagnosis and treatment to avoid potential complications.
What is Orchitis?
Orchitis is a medical condition characterized by the inflammation, swelling, and tenderness of one or both testicles. This inflammation typically occurs due to an infection, most commonly viral infections like the mumps virus or bacterial infections stemming from sexually transmitted infections (STIs) such as gonorrhea or chlamydia.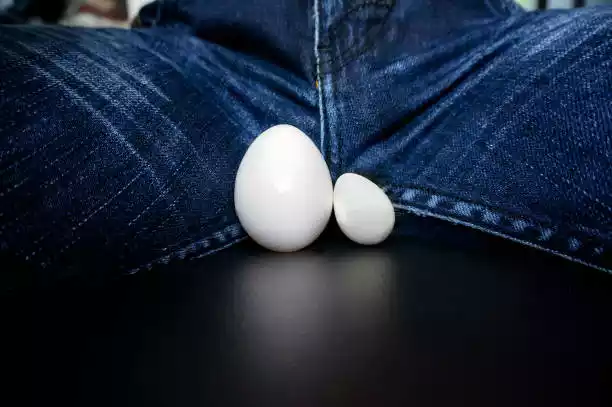 Orchitis often presents with symptoms such as testicular pain, swelling, redness, and in some cases, fever. Prompt medical attention is necessary for proper diagnosis and treatment to manage symptoms, prevent complications, and address the underlying cause of the inflammation.
Causes and Symptoms of Orchitis
Causes of Orchitis:
Viral infections: The most common viral cause of orchitis is the mumps virus. Other viral infections like Coxsackievirus, Epstein-Barr virus, or cytomegalovirus can also lead to orchitis.
Bacterial infections: Orchitis can be caused by bacterial infections, often stemming from sexually transmitted infections (STIs) such as gonorrhea or chlamydia. Urinary tract infections (UTIs) can also result in bacterial orchitis.
Non-infectious causes: Trauma to the testicles, autoimmune reactions, or certain medications might trigger orchitis in rare cases.
Symptoms of Orchitis:
Testicular pain: Often sudden and severe, affecting one or both testicles.
Swelling and enlargement: The affected testicle(s) might become noticeably swollen and tender.
Redness and warmth: The area of the inflamed testicle can appear red and feel warm to the touch.
Fever: Some individuals may experience fever, along with general flu-like symptoms such as fatigue.
Pain during urination or ejaculation: In some cases, there may be discomfort or pain while urinating or ejaculating.
Lymph node enlargement: Swelling of lymph nodes in the groin might occur in certain cases.
What is Epididymitis?
Epididymitis is a medical condition characterized by the inflammation of the epididymis, a coiled tube located at the back of the testicle that is responsible for storing and carrying sperm. This inflammation commonly arises from a bacterial infection, often originating from urinary tract infections (UTIs) or sexually transmitted infections (STIs) such as chlamydia or gonorrhea.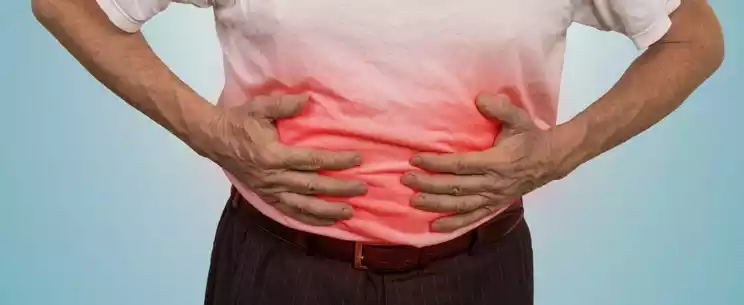 Symptoms of epididymitis typically include testicular pain and swelling, tenderness in the affected area, redness, and in some cases, fever. Timely medical attention is crucial for proper diagnosis and treatment to alleviate symptoms, prevent complications like abscess formation or chronic pain, and address the underlying infection causing the inflammation.
Causes and Symptoms of Epididymitis
Causes of Epididymitis:
Bacterial infections: Most cases of epididymitis are due to bacterial infections. These bacteria can enter the epididymis through the urethra, often as a result of sexually transmitted infections (STIs) like chlamydia or gonorrhea. Other bacteria that cause urinary tract infections (UTIs) can also lead to epididymitis.
Non-sexually transmitted infections: In some cases, epididymitis can be caused by other types of bacteria or, less commonly, by viruses.
Trauma or urinary tract abnormalities: Physical injury or abnormalities in the urinary tract can sometimes lead to epididymitis.
Symptoms of Epididymitis:
Testicular pain: Typically a gradual onset of pain, often starting in one testicle and may spread to the entire scrotum.
Swelling and tenderness: The affected epididymis might become swollen, red, and tender to the touch.
Painful urination or ejaculation: Discomfort or pain during urination or ejaculation can occur.
Fever: Some individuals may experience fever, particularly if the infection is severe.
Discharge: Clear or bloody discharge from the penis may occur in cases related to STIs.
Comparison table of Orchitis and Epididymitis
Here's a comparison table outlining the key differences between Orchitis and Epididymitis:
| Characteristic | Orchitis | Epididymitis |
| --- | --- | --- |
| Affected Area | Inflammation of one or both testicles. | Inflammation specifically in the epididymis, a coiled tube located behind the testicle. |
| Primary Cause | Viral infections (e.g., mumps virus), bacterial infections (e.g., STIs like gonorrhea or chlamydia). | Bacterial infections, commonly arising from UTIs or STIs (e.g., chlamydia, gonorrhea). |
| Symptoms | Testicular pain, swelling, tenderness, redness, fever. | Testicular pain, swelling, tenderness, redness, fever, sometimes pain with urination. |
| Location of Inflammation | Testicle(s) itself. | Epididymis (tube behind the testicle). |
| Possible Complications | Reduced fertility, testicular atrophy, abscess formation. | Chronic pain, abscess, reduced fertility, recurrence of infection. |
| Treatment | Antibiotics (if bacterial), rest, pain management, addressing underlying cause. | Antibiotics to treat the infection, pain relief, rest, treating underlying infection. |
Both conditions require medical attention for proper diagnosis and treatment to manage symptoms, prevent complications, and address the underlying cause of inflammation.
Similarities between of Orchitis and Epididymitis
Here are some similarities between Orchitis and Epididymitis:
Both are conditions involving inflammation in the male reproductive system.
They can be caused by bacterial infections, including sexually transmitted infections (STIs).
Symptoms of both conditions may include testicular pain, swelling, tenderness, and in some cases, fever.
Prompt medical attention is essential for proper diagnosis and treatment to manage symptoms and prevent potential complications.
Antibiotics might be used in treatment if the inflammation is due to a bacterial infection.
Both conditions can potentially lead to complications affecting fertility if not properly addressed and treated.
Diagnosing Orchitis and Epididymitis
Diagnosing Orchitis and Epididymitis usually involves a combination of medical history review, physical examination, and additional tests.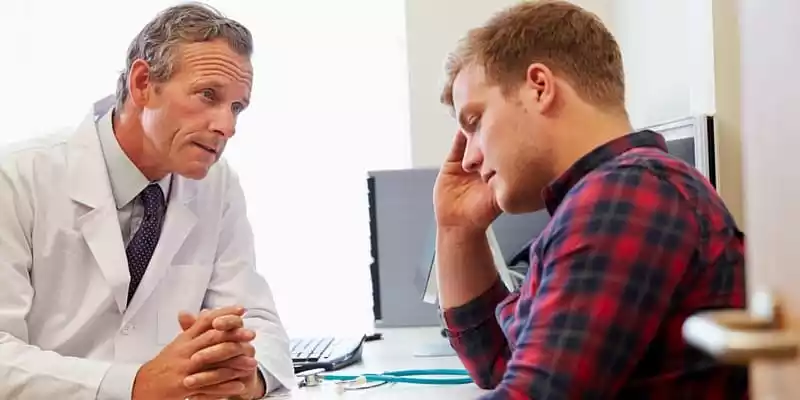 Here are the common steps involved in diagnosing these conditions:
Medical History: The doctor will inquire about symptoms, recent illnesses, sexual activity, and any potential exposure to infections.
Physical Examination: This involves examining the testicles, scrotum, and groin area for signs of inflammation, tenderness, swelling, and other abnormalities.
Urinalysis: A urine sample may be collected to check for signs of infection or blood in the urine, which could indicate the presence of a urinary tract infection.
STI Testing: If there's suspicion of a sexually transmitted infection as the cause, tests for STIs like chlamydia and gonorrhea might be conducted. This can involve urine tests or swabs from the urethra.
Blood Tests: Blood tests can be performed to check for markers of infection or specific antibodies related to certain viruses or bacteria that may cause orchitis or epididymitis.
Imaging: In some cases, an ultrasound or other imaging tests may be recommended to assess the condition of the testicles and epididymis. Imaging can help rule out other conditions, identify inflammation, or detect complications like abscesses.
Based on the gathered information from these tests and examinations, a healthcare provider can make a diagnosis of orchitis or epididymitis. Treatment will then be initiated based on the underlying cause, which could include antibiotics for bacterial infections, pain management, and measures to address the symptoms. It's crucial to seek medical attention promptly if there are any symptoms suggestive of these conditions to prevent potential complications.
Treatment Options for Orchitis and Epididymitis
Therapy of Orchitis and Epididymitis usually is addressing the root source of inflammation, addressing symptoms, and the prevention of complications.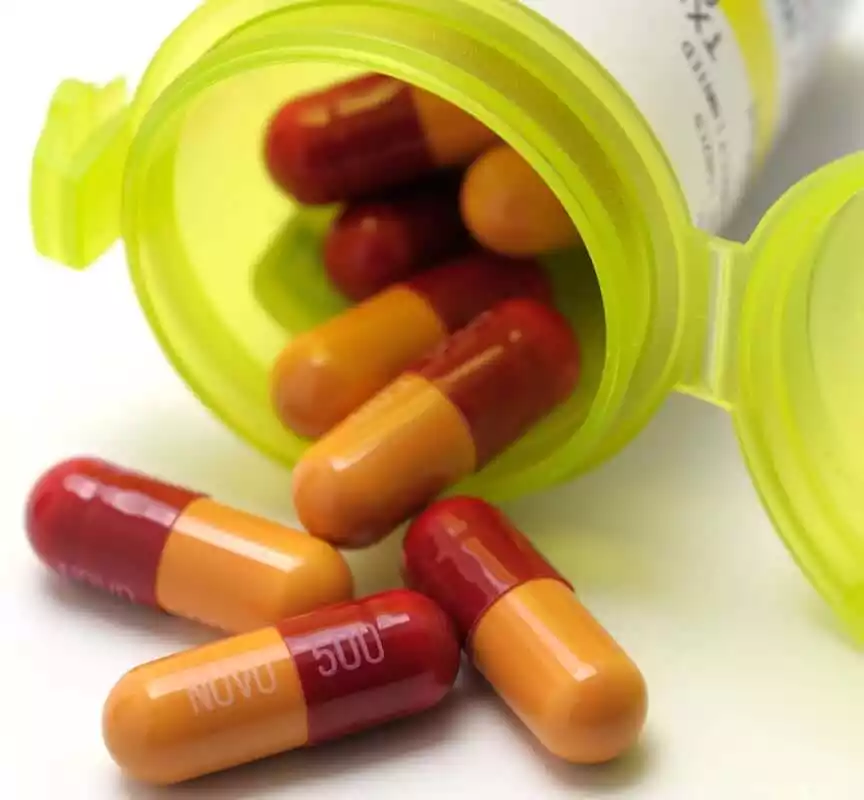 Here are the most common treatments available:
Antibiotics: If the root cause may be bacterial-related, then antibiotics can be recommended to attack the specific bacteria responsible for the illness. 

The antibiotic choice will be based on the suspected or confirmed bacteria and the sensitivity of certain drugs.

 

Making sure you take the complete regimen of antibiotics prescribed is essential to successfully combat the disease.

The Management of Pain: Pain relievers that are available over-the-counter like acetaminophen or ibuprofen may ease pain and decrease inflammation. 

Your doctor may recommend specific strategies for managing pain depending on the symptoms you are experiencing.

Relaxation and Elevation: The act of resting and elevating the scrotum with comfortable underwear or an oversized towel can help lessen swelling and discomfort.
Cold compresses: Applying cold or frozen packs wrapped in cloth to the area that is affected will help to alleviate pain and reduce inflammation.
Water and comfort measures: Maintaining your hydration levels and avoiding activities that cause discomfort can help ease the pain.
Treatment of underlying conditions: If the epididymitis is caused by an underlying illness, like an infection of the urinary tract, or sexually transmitted disease Treating the primary infection is crucial for the resolution.
Following-up Treatment: It's crucial to keep in touch with your physician to check for improvement and confirm that the infection has been eliminated. 

In certain instances, additional tests or imaging may be required.
When complications such as abscesses develop surgery and hospitalization may be necessary. Rapid medical attention and strict adherence to prescribed treatments is crucial to avoid possible complications and facilitate the speedy recovery. If you suspect that you may have epididymitis or orchitis, consult a doctor for a an accurate diagnosis and a treatment that is tailored to your particular situation.
Prevention Strategies
To prevent epididymitis and orchitis, you must take steps to lower the chance of developing viral or bacterial infections that could cause the aforementioned conditions. 
Here are some prevention strategies:
Use Safe Sex: Make sure you use condoms regularly and properly during sexual activity to lower the risk of acquiring sexually transmittable infections (STIs) like the gonorrhea and chlamydia that may cause epididymitis.
STI Testing and Treatment: Regular STI screening and timely treatment in the event of a diagnosis are crucial to avoid the spreading of infections that can cause epididymitis or orchitis.
Hygiene Tips: Maintain a healthy hygiene at home, specifically around the genital areas in order to minimize the risk of getting infections. 

Regularly washing your genitals as well as adjacent areas can help to in preventing the growth of bacteria and lower the risk of contracting infections.

Immunization: Keeping up-to-date vaccines specifically for diseases such as Mumps, can help to stop viral infections that could result in orchitis.
Avoiding contact with unprotected infected individuals: Avoid contact with those who have infectious viruses such as the mumps virus in order to avoid the spread of viral orchitis.
Prompt Treatment for Urinary tract infections (UTIs): Promptly treating UTIs could reduce the chance of bacterial spreading to the epididymis. This may cause epididymitis.
healthy lifestyle habits: Keep your lifestyle in a healthy way by following healthy eating regularly exercising, regular sleep and the management of stress. 

A healthy lifestyle helps build an immune system that is robust that can prevent illnesses.

Health Checks Regularly: Regular health checks and screenings are helpful in the early diagnosis and treatment for any conditions or infections which could cause epididymitis or orchitis.
Preventive steps to lower the likelihood of developing either and epididymitis. This is especially important when you're at a higher risk because of certain behavior or health conditions. If you are concerned about any of the symptoms or are concerned get medical attention immediately for a proper diagnosis and advice.
Impact on Fertility
Epididymitis and ochitis may affect fertility, particularly in cases of chronic, persistent or untreated.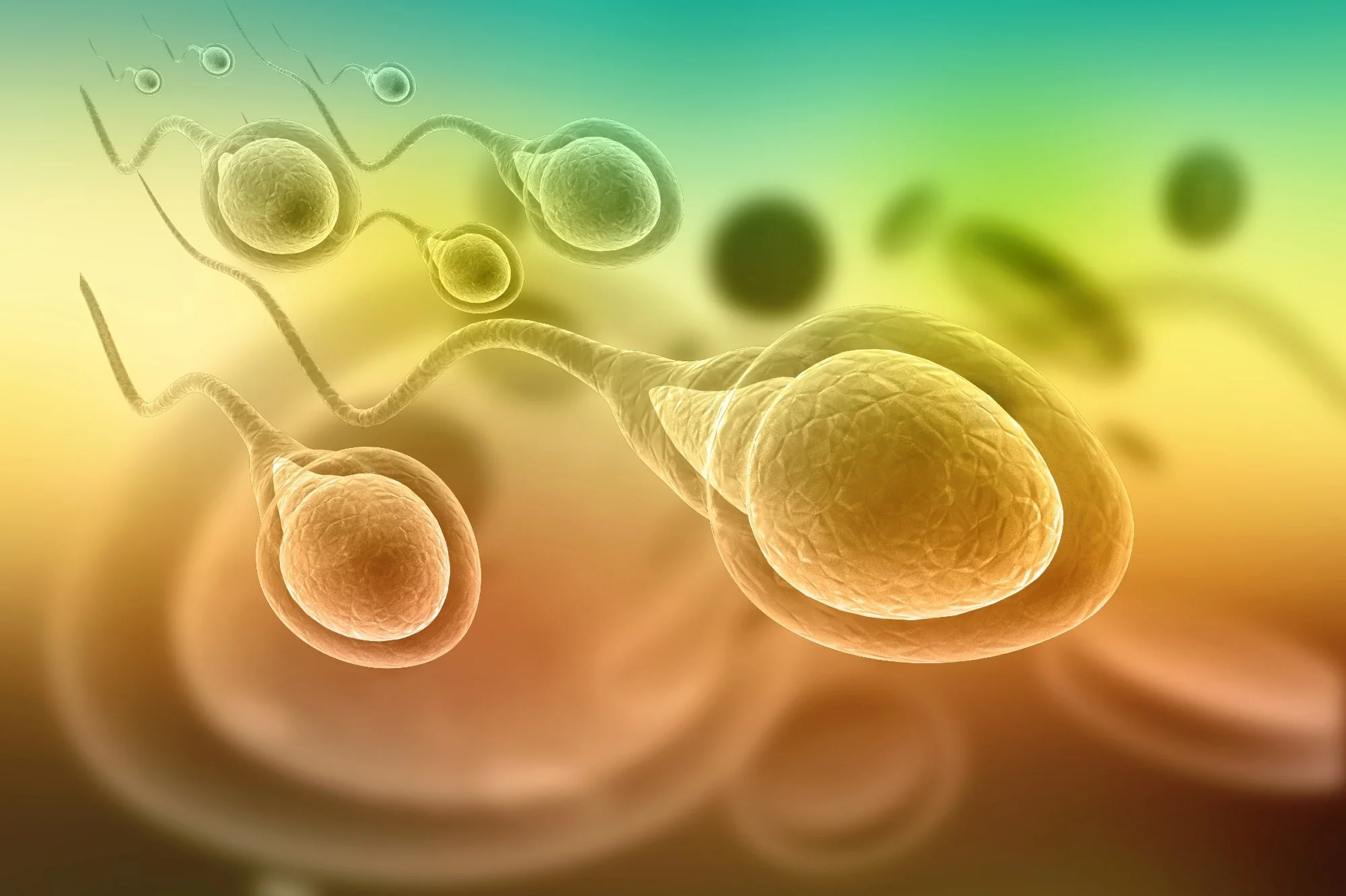 These conditions can influence fertility:
Lower Sperm Quality: Inflammation of the testicles (orchitis) or epididymis (epididymitis) could alter the maturation of sperm or sperm production which can result in a decrease in quality sperm. 

This could result in changes to the sperm motility (movement) or the morphology (shape) which could affect fertility.

Blockage or Obstruction: The presence of severe instances of epididymitis or even orchitis can cause scarring or blockages in the epididymis, or in the ducts that transport sperm, preventing the flow of the sperm.
testicular damage: A prolonged or severe inflammation of the testicles could cause damage to the testicular tissue and could impact sperm production and general fertility.
Affects of fertility: Though some cases of epididymitis or orchitis can cause infertility, in the most severe instances or when complications develop like abscesses, chronic inflammation or structural damage it is possible to have an increased risk of having fertility issues.
But, it's crucial to remember that not every instance of epididymitis or orchitis result in fertility issues. A prompt diagnosis and the right treatment, which includes antibiotics in the case of bacteria-related, can reduce the effect on fertility.
Coping with Orchitis and Epididymitis
The treatment of epididymitis and orchitis can be difficult because of the discomfort and negative impact on everyday activities. Here are some tips to help you deal with these illnesses:
Follow the Treatment Plan: Adhere to the prescribed treatment by your doctor. 

Follow the prescribed dosage of antibiotics and manage pain using recommended medication, and follow any other directions given to manage symptoms.

Rest and self-care: Take a good amount of rest and avoid activities that can cause discomfort. 

Wear supportive underwear or support for the scrotum to lessen swelling and pain.

 

Applying cold or warm compresses if advised by your doctor may aid in relieving symptoms.

Treatment for Pain: The use of over-the-counter pain relief like acetaminophen or ibuprofen when they are recommended by your doctor may help ease discomfort. 

Use the dosage recommended by your doctor and follow the instructions.

Health and nutrition: Maintain a healthy body temperature and eat a balanced diet. 

Hydration is essential to support your body's process of healing and a balanced, healthy diet can support general well-being and healing.

Find Assistance: Speak to your doctor regarding any concerns or queries you might have. 

Being open in communication and asking clarification on the medical condition and treatment may reduce anxiety.

emotional support: If you're suffering from emotional stress due to the illness, you should seek help from your family, friends or an expert in mental health. 

The process of dealing with health issues can be stressful emotionally, and talking to someone could be helpful.

Check-ups: Follow-up appointments should be scheduled as suggested by your physician. 

This will ensure that your health condition is being monitored and any changes that are required to treatment or tests can be performed.

Learn yourself: Learn more about epididymitis and orchitis to gain a better understanding of the cause of the disease and treatment options. 

This information can help you to engage with healthcare professionals and assist in managing the disease effectively.
Be aware that when you're dealing with epididymitis or orchitis it's crucial to prioritise your health and follow the advice of a doctor, and seek assistance if your symptoms become worse or if you are concerned about your health condition or the impact it has on your overall health.
Conclusion
Orchitis and Epididymitis involve inflammation of the testicles or epididymis, typically caused by infections, leading to severe testicular pain, swelling, and potential fertility concerns. Timely medical attention, antibiotics for bacterial causes, pain management, and preventive measures against STIs are crucial for effective treatment and prevention of complications.