Introduction to Android and iPhone
Important part of life is smartphone and they are leading us for all days to nights. The two demandable phones are Android and iPhone.While both offer a range of features and capabilities, they have distinct differences that set them apart. Now we will know the key difference between Android and iPhone devices and also know the difference in app ecosystems, user interfaces, pricing, battery life, camera quality, security, and more.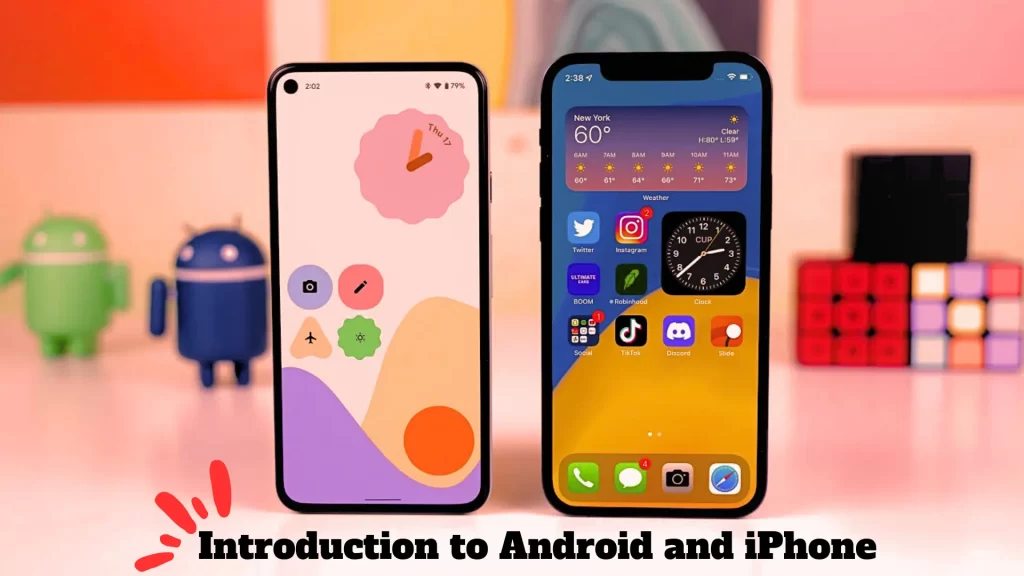 Android and iPhone, being the leading players in the smartphone market, offer unique experiences to users. Understanding their differences can help individuals make informed decisions when choosing a smartphone.
Pre-history of Android and iPhone
The pre-history of Android and iPhone began in the early 2000s. Android Inc., founded in 2003, aimed to create an open-source mobile operating system with customization options. In 2005, Apple embarked on a secret project led by Steve Jobs to develop the iPhone, a groundbreaking device that combined a phone, iPod, and internet communication tool. iPhone started its journey in 2007. Meanwhile, Android Inc. Google acquired Android in 2005 and began further developing it under its ownership.
Pre-History of Android
Before Android became the popular mobile operating system its roots can be found back to the early 2000. In 2003, a company called Android Inc. was founded by Andy Rubin, Rich Miner, Nick Sears, and Chris White in Palo Alto, California. Initially, Android Inc. aimed to develop an operating system for digital cameras. However, they soon realized the potential of their technology in the emerging smartphone market.
Google acquired Android Inc. In 2005. it marked a significant turning point in Android's history. Google saw the opportunity to extend its influence beyond the web and desktop computers and recognized the growing importance of mobile devices.
Pre-History of iPhone
Apple's iPhone is the beginning of Apple's story. It was the mobile device that changed the way people interact with technology. Apple's visionary co-founder, Steve Jobs, envisioned a device that combined a phone, an iPod, and an internet communication device into one seamless package.
In 2005, Apple started development on what would eventually become the iPhone. The project was kept under tight secrecy, and a team of engineers and designers worked relentlessly to create a revolutionary device that would change the landscape of smartphones.
Steve Jobs unveiled the first iPhone at the Macworld Conference & Expo.on January 9, 2007. The original iPhone featured a multi-touch display, a mobile browser, and a revolutionary user interface.
The success of the iPhone paved the way for subsequent generations of iPhones, introducing new features, design improvements, and technological advancements. Apple has consistently demonstrated its commitment to innovation and user experience with the iPhone, which has become one of the most cherished mobile devices ever produced.
Explanation of Android and iPhone
Android and iPhone are two popular operating systems used in smartphones.
Android provides flexibility and customization. It is used by various manufacturers, resulting in a diverse range of Android devices. Android provides a wide selection of apps through the Google Play Store, seamless integration with Google services, and supports personalization features.
iPhone was developed by Apple Inc. which runs on the iOS operating system. Its sleek design and user-friendly interface are well known.
Both Android and iPhone have their unique strengths and features. Android offers device diversity and customization options, while iPhone provides a premium user experience and deep integration within the Apple ecosystem. Ultimately, the choice between Android and iPhone depends on individual preferences and requirements.
Explanation of iPhone
The iPhone is a line of smartphones developed by Apple Inc. Apple's iphone is considered as god of mobile for its stylish design, top-notch build quality and beautiful fabric integration into technologies ecosystem. The iPhone runs on iOS, a proprietary operating system developed specifically for Apple devices.
The iPhone's user-friendly interface is known for its simplicity and intuitive. The device offers a responsive and fluid user experience that enables them to effortlessly navigate settings, apps, and features.
The iPhone is known for its advanced hardware and innovative technologies. It typically features high-quality cameras that deliver excellent photo and video capabilities. It also incorporates biometric security measures such as Touch ID or Face ID, ensuring secure access to the device and personal data.
Apple's App Store offers a vast array of iPhone-specific applications, giving users multiple choices. These apps cover various categories, including productivity, entertainment, social media, and gaming.
The iPhone's tight integration with other Apple devices and services is a significant advantage for users who are part of the Apple ecosystem. This allows seamless synchronization across multiple devices including Mac computers and iPads.
Apple provides regular software updates so that it ensures iPhone users have access to the latest features. These updates often extend the lifespan of iPhones and help maintain their performance over time.
The iPhone combines elegant design, user-friendly interface, advanced hardware, and integration with Apple's ecosystem, making it a popular choice among consumers seeking a premium smartphone experience.
Explanation of Android
Android is an operating system which is designed by Google. It is an open-source platform. Android provides users with a platform that enables them to tailor their devices according to their individual needs and desires.
One of the key advantages of Android is its wide device compatibility. It is used by various manufacturers like Samsung, LG, HTC, and many others. Android devices come in different sizes, form factors, and price ranges, providing options for different user preferences and budgets.
This extensive app selection is one of the reasons why Android has become popular among users and developers alike.
Android includes Google services. such as Gmail, Google Maps, and Google Drive.Which makes it easy to access and synchronize data across devices. The device also offers numerous customization features. Users can personalize its appearance, add widgets to their home screen and adjust system settings based on personal preference.
Android is an intuitive and flexible operating system. Offering many features and customizations as well as an expansive app ecosystem, Android has quickly become one of the top choices among mobile device users worldwide.
Evolution of Android and iPhone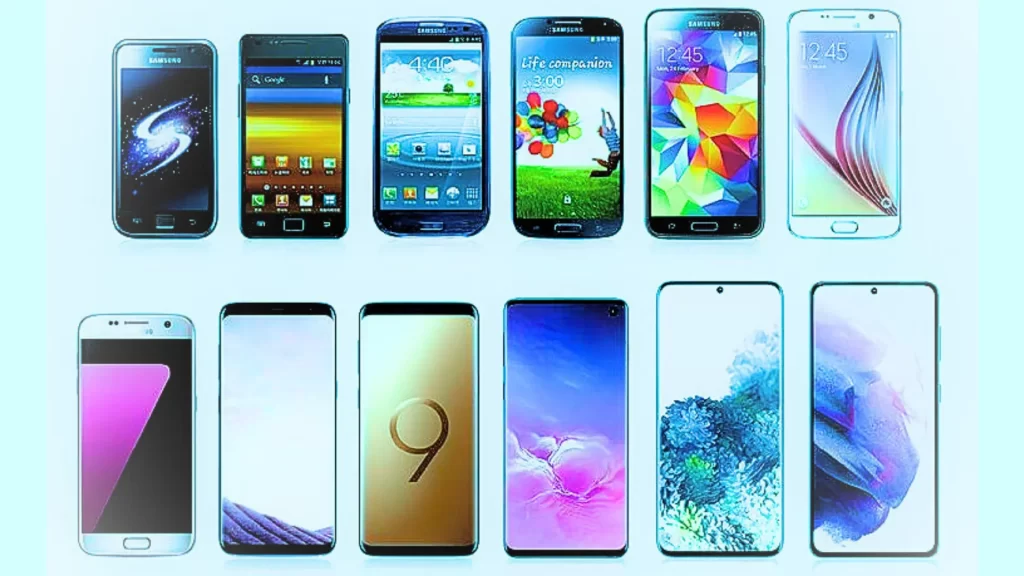 Android and iPhone have undergone significant evolution since their initial releases. Let's see the evolution of them
Evolution of Android
Android Cupcake (1.5): Released in April 2009, Cupcake introduced several key features, including an on-screen keyboard, video recording, and support for third-party widgets.
Android Donut (1.6): Donut, released in September 2009, introduced improved camera functionality, support for different screen sizes, and improved search capabilities.
Android Froyo (2.2-2.2.3): Froyo, released in May 2010, focused on performance improvements, introducing JIT compilation for faster app execution, USB tethering, and the ability to install apps on external storage.
Android Gingerbread (2.3-2.3.7): Gingerbread, released in December 2010, featured a refined user interface, improved copy-paste functionality, support for NFC (Near Field Communication), and enhanced gaming capabilities.
Android Honeycomb (3.0-3.2.6): Honeycomb, released in February 2011, was designed specifically for tablets. It introduced a tablet-optimized user interface, multi-core processor support, and improved multitasking.
Android Ice Cream Sandwich (4.0-4.0.4): Ice Cream Sandwich, released in October 2011, unified the smartphone and tablet versions of Android. It introduced features like Face Unlock, resizable widgets, and an improved notification system.
Android Jelly Bean (4.1-4.3.1): Jelly Bean, released in July 2012, focused on improving performance and user experience. It introduced features like Google Now, expandable notifications, and improved accessibility options.
Android KitKat (4.4-4.4.4): KitKat, released in October 2013, aimed to optimize Android for low-end devices. It introduced a new design, improved Google Search integration, and better memory management.
Android Lollipop (5.0-5.1.1): Lollipop, released in November 2014, brought a major visual overhaul with the introduction of Material Design. It also introduced new features like multi-user support, smart lock, and enhanced battery-saving capabilities.
Android Marshmallow (6.0-6.0.1): Marshmallow, released in October 2015, focused on improving battery life and app permissions. It introduced features like Google Now on Tap, Doze mode, and native fingerprint sensor support.
Android Nougat (7.0-7.1.2): Nougat was released in August 2016 and introduced split-screen functionality, a redesigned notifications panel, VR enhancements, and improved security.
Android Oreo (8.0-8.1): Oreo, released in August 2017, brought features like picture-in-picture mode, notification dots, autofill framework, and improved battery optimization.
Android Pie (9.0): Pie, released in August 2018, focused on gesture-based navigation, AI-powered adaptive battery and brightness, digital wellbeing tools, and improved privacy and security features.
Android 10: Android 10, released in September 2019, introduced a system-wide dark mode, enhanced privacy controls, improved gesture navigation, and 5G support.
Android 11: Android 11, released in September 2020, emphasized improved device and media controls, chat bubbles for messaging apps, wireless Android Auto support, and enhanced privacy features.
Android 12: Android 12, released in October 2021, introduced a redesigned user interface with Material You, improved privacy indicators, faster auto-rotate, and more intuitive notification management.
Evolution of iPhone
iPhone OS (1.0): The first-generation iPhone, released in June 2007, introduced the iPhone OS. It featured a revolutionary touch-based interface, Safari web browser, and integration with iTunes.
iPhone OS 2.0: is Released in July 2008. iPhone OS 2.0 introduced the App Store, it allows users to download and install applications for iOS devices.
iPhone OS 3.0: In June 2009, iPhone OS 3.0 brought new features like copy-paste, MMS (Multimedia Messaging Service), and system-wide search.
iOS 4: Renamed as iOS, version 4 was released in June 2010. It introduced multitasking, FaceTime video calling, and the iBooks app.
iOS 5: Released in October 2011, iOS 5 introduced features like iMessage, Notification Center, Siri voice assistant, and iCloud storage and synchronization.
iOS 6: Released in September 2012, iOS 6 brought improvements to Siri, and introduced Apple Maps, Passbook, and deep Facebook integration.
iOS 7: In September 2013, iOS 7 featured a complete redesign with a flatter and more colorful user interface, Control Center, AirDrop, and Touch ID fingerprint authentication.
iOS 8: Released in September 2014, iOS 8 introduced features like interactive notifications, HealthKit and Apple Health app, and iCloud Drive.
iOS 9: In September 2015, iOS 9 focused on stability and performance improvements. It introduced features like proactive Siri suggestions, multitasking on iPad, and a redesigned Notes app.
iOS 10: Released in September 2016, iOS 10 brought a redesigned lock screen, improved Siri capabilities, a revamped Messages app with stickers and animations, and the Home app for smart home control.
iOS 11: In September 2017, iOS 11 introduced a new Control Center design, a Files app, augmented reality capabilities, and the Animoji feature for iPhone X.
iOS 12: Released in September 2018, iOS 12 focused on performance improvements, faster app launches, Screen Time for managing device usage, and Group FaceTime.
iOS 13: In September 2019, iOS 13 introduced Dark Mode, Sign in with Apple, enhanced privacy features, updated Photos and Maps apps, and improved performance.
iOS 14: Released in September 2020, iOS 14 brought home screen widgets, App Library for organizing apps, App Clips for quick app experiences, and improved Siri capabilities.
iOS 15: In September 2021, iOS 15 introduced features like Focus mode, redesigned notifications, FaceTime enhancements, Live Text, and new privacy controls.
The evolution of Android and iPhone showcases the continuous advancements and innovations in mobile technology, shaping the way we interact with our smartphones and changing the landscape of the mobile industry.
Difference Between Android and iPhone
Smartphones have become an indispensable component of modern life. Not only do they connect us with others around us and provide access to various features and functions, but they are also indispensable in protecting ourselves against cybercrime. Two dominant players in the smartphone market are Android and iPhone. While both are renowned for their exceptional performance, sleek designs, and cutting-edge technologies, there are significant differences between them. This article aims to delve into the dissimilarities between Android and iPhone, assisting you in making an informed decision based on your preferences, needs, and priorities.
Operating Systems
The operating systems (OS) used in Android and iPhone devices are fundamental differentiators. Let's explore their distinctive features and characteristics.
Android: An Open-Source Haven
Google build android and it is an open-source operating system for mobile devices. This means that smartphone manufacturers can modify the software to suit their hardware requirements and add their unique features. The open nature of Android grants users extensive freedom to customize their device's appearance, install third-party apps from various sources, and personalize the user interface to their liking. Moreover, Android supports multitasking, allowing users to run multiple apps simultaneously.
iPhone: iOS Elegance and Seamless Integration
On the other hand, iPhone operates on iOS, Apple's proprietary operating system. Unlike Android, iOS is a closed-source system that is exclusively designed for Apple devices. This tight integration between software and hardware enables iOS to offer a seamless and optimized user experience. With its intuitive interface and consistent design language, iOS ensures a cohesive and user-friendly ecosystem across all Apple devices. While iOS does not offer the same level of customization as Android, it excels in terms of stability, security, and software updates.
Hardware Variations: Choices Galore
One of the significant differences between Android and iPhone lies in the diversity of hardware options available for each platform. Let's delve into the hardware variations offered by both Android and iPhone.
Android: An Abundance of Choices
Android smartphones are produced by various manufacturers, resulting in a vast array of device options with varying specifications, designs, and price ranges. Whether you prefer a budget-friendly device or a high-end flagship, Android offers a plethora of choices to cater to your specific needs and preferences. From different screen sizes, camera capabilities, processor speeds, and battery capacities, Android devices are known for their versatility.
iPhone: Streamlined and Premium
In contrast, iPhones are exclusively produced by Apple, offering a streamlined and premium lineup of devices. Apple focuses on delivering a limited number of models with consistent quality, design aesthetics, and advanced features. This approach ensures that every iPhone user receives a high-quality device with a cohesive user experience. While the range of hardware choices within the iPhone ecosystem may be narrower compared to Android, Apple's meticulous attention to detail and superior build quality are widely recognized.
Customization vs. Simplicity
The level of customization and simplicity offered by Android and iPhone is another crucial aspect to consider. Let's explore their contrasting approaches.
Android: The Ultimate Customization Playground
Android offers unparalleled customization features that allow users to personalize every aspect of their devices. They can select from an assortment of launchers and themes to craft an individualized appearance for themselves. Additionally, Android provides extensive control over system settings, enabling users to tweak and fine-tune various aspects of their device's performance. This freedom comes at the cost of a steeper learning curve for novice users.
iPhone: Streamlined Simplicity
In contrast, iPhone emphasizes simplicity and ease of use. Apple strives to create a cohesive and intuitive user experience by curating and refining every aspect of the iOS interface. While customization options on iPhone are more limited compared to Android, this streamlined approach ensures a user-friendly environment that requires minimal setup and maintenance. iPhone's simplicity is particularly appealing to individuals who value a seamless and straightforward smartphone experience.
User Experience: App Ecosystem and Integration
The user experience provided by Android and iPhone differs significantly due to their respective app ecosystems and integration capabilities. Let's explore the variations in this aspect.
Android: A World of Apps and Flexibility
The Android ecosystem boasts a vast and diverse collection of applications available for download from the Google Play Store. Android users can choose from millions of apps, including both official and third-party offerings. The open nature of Android allows for greater flexibility when it comes to installing apps from alternative sources, expanding the possibilities beyond the official app store. However, this openness can also lead to a higher risk of encountering malicious apps if users are not cautious.
iPhone: App Store Excellence and Enhanced Integration
Apple's App Store, the official marketplace of iOS apps, is well-known for its stringent quality control measures that ensure high levels of app performance and safety. While the selection of apps may be slightly more limited compared to Android, iPhone users can enjoy a curated and reliable app experience. Moreover, due to Apple's strict guidelines and closed ecosystem, iOS apps are often optimized for the latest iPhone models, resulting in enhanced performance, smooth integration, and consistent user experience.
Connectivity and File Management
The approach to connectivity and file management differs between Android and iPhone. Let's examine the distinctions in this area.
Android: Versatile and Expandable
Android devices excel in terms of connectivity options and file management. They typically feature standard ports like USB-C, allowing for easy connection to other devices and seamless data transfer. Android also allows users to expand their storage capacity with microSD cards at relatively low costs these apps feature intuitive layouts and menus to make navigation simple for users, giving them quick access to all settings and features they require.
iPhone: Streamlined Ecosystem and Cloud Integration
iPhones feature Apple's proprietary Lightning connector, which provides a seamless connection to other Apple devices and accessories. While this connector offers a streamlined experience within the Apple ecosystem, it may require additional adapters for compatibility with non-Apple devices. Furthermore, iPhones emphasize cloud-based file management through iCloud, allowing users to store and sync their files across multiple devices effortlessly. This integration promotes a seamless and hassle-free experience for individuals already invested in the Apple ecosystem.
Comparison chart between Android and iPhone
| Aspect |  iPhone | Android |
| --- | --- | --- |
| Developer | Apple | Open Handset Alliance and Google |
| Hardware options | Apple (not available for other smartphone brands) | Samsung, Google, Motorola, LG, and ASUS, among others |
| Programming language | Swift & Objective C | Java or Kotlin |
| Source model | Proprietary (with some open-source elements) | Open source |
| Language support | 40 languages | 100+ languages |
| Marketplace for mobile apps | Apple App Store (no other app marketplaces allowed) | Google Play Store (plus other less popular marketplaces such as Aptoide and Galaxy Apps) |
| Customizability | Limited | Highly customizable |
| Global market share (percentage of users) | 28% | 70% |
| Number of apps | 1.6 million | 3.55 million |
| Global revenue of apps | $85.1 billion | $47.9 billion |
| Age group | Preferred by younger users (18-34 years old) | Preferred by older users |
| Economic profile | Higher-income on average | Lower income on average |
| Customer loyalty | High and steady (but slightly lower than Android) | High and steady (with a slight edge over iOS) |
| In-app spending | More spent on mobile apps | Less spent on mobile apps |
| User response to push notifications | Less responsive with a reaction rate of 3.4% and opt-in rate of 51% | More responsive with a reaction rate of 4.6% and opt-in rate of 81% |
| User perception of security | Perceived as more secure | Perceived as less secure |
| Compensation for developers (limited to the US) | iOS developers are paid slightly more | Android developers are paid slightly less |
Similarities between Android and iPhone
While Android and iPhone offer distinct user experiences, they also share some similarities that contribute to their popularity and functionality.
Let's explore the common features and aspects that both operating systems provide:
User-Friendly Interfaces
Both Android and iPhone prioritize user-friendly interfaces. They feature intuitive layouts, easy navigation, and well-designed menus, ensuring that users can quickly access the features and settings they need.
 App Stores
Both Android and iPhone have their respective app stores. Google Play and App Store provide an impressive range of apps spanning everything from productivity tools and entertainment, such as games and entertainment, to productivity.
Messaging and Communication
Both operating systems offer built-in messaging and communication features. Android has its default messaging app, while iPhone has iMessage. Additionally, both platforms support popular messaging apps like WhatsApp, Telegram, and Facebook Messenger.
Social Media Integration
Android and iPhone seamlessly integrate with popular social media platforms, enabling users to easily upload photos and videos as well as receive updates directly on their devices. Apps like Facebook, Instagram, and Twitter are available on both platforms.
Multimedia and Entertainment
Both Android and iPhone provide a rich multimedia and entertainment experience. Users have access to popular streaming services like Netflix, Spotify,, and YouTube as well as media content such as movies, music albums,, and podcasts.
Cloud Services
Both Android and iPhone offer cloud services to store and synchronize data across devices. Android utilizes Google Drive, while iPhone users have iCloud, enabling seamless access to files, photos, and documents from different devices.
Voice Assistants
Android devices come with Google Assistant, while iPhone features Siri. Both voice assistants allow users to perform various tasks, set reminders, ask questions, and control their devices using voice commands.
Security Features
Both operating systems prioritize security features to protect user data. They offer options like device encryption, secure app installations, and biometric authentication methods such as fingerprint scanners or facial recognition.
Multi-Language Support
Android and iPhone both support multiple languages, giving users the flexibility of communicating with devices in the language of their choice. This feature enhances accessibility and user experience on a global scale.
Regular Software Updates
Both Android and iPhone receive regular software updates that introduce new features, improvements, and security patches. These updates ensure that users can benefit from the latest advancements and bug fixes.
While Android and iPhone have their differences, these shared features contribute to their overall appeal and provide users with a wide range of functionalities and options. Your smartphone experience should meet your individual needs and preferences – no matter whether it's Android or iPhone-powered.
Which one is Customer demand Android and iPhone
The demand for Android and iPhone varies based on customer preferences and needs. Android devices cater to a wide range of customers due to their diverse hardware options, affordability, and extensive customization capabilities. Android's open-source nature also appeals to tech enthusiasts and those seeking greater control over their device's functionality.
On the other hand, iPhone's demand stems from its seamless integration within the Apple ecosystem, emphasis on user experience, and sleek design. iPhone users often prioritize a user-friendly interface, consistent software updates, and a curated app ecosystem.
Ultimately, customer demand for Android or iPhone depends on factors such as budget, desired features, ecosystem preferences, and personal preferences for customization or simplicity.
Android and iPhone market share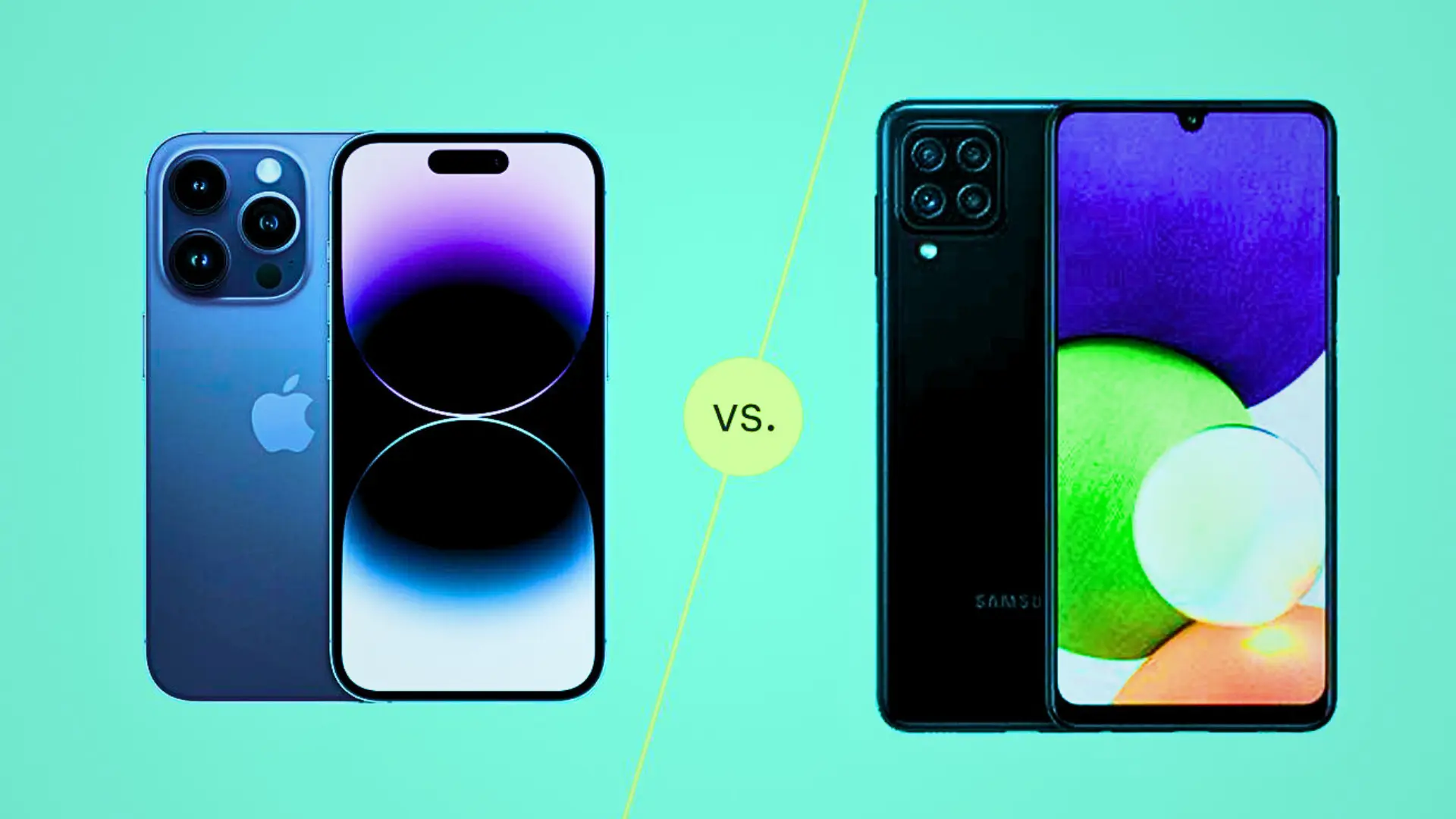 Android has consistently held a larger market share compared to iPhone. This can be attributed to several factors, including the availability of a wide range of Android devices produced by various manufacturers, catering to different price points and specifications. Android's versatility, affordability, and customization options have contributed to its popularity, particularly in emerging markets.
On the other hand, iPhone has maintained a substantial market share, primarily driven by Apple's loyal customer base and brand appeal. Despite offering a more limited range of device options, iPhone has garnered a dedicated following that values its seamless integration, premium design, and optimized user experience.
Market share can vary geographically and over time, influenced by factors such as pricing strategies, technological advancements, consumer preferences, and competition. For the most up-to-date information on Android and iPhone market share, it is advisable to refer to recent market research reports and industry analysis.
Android and iPhone User Experience
Discover the unique user experiences of Android and iPhone devices and gain insights into their similarities and differences. Explore the world of smartphones and make an informed choice based on your preferences and requirements.
In today's digital era, smartphones have become an integral part of our lives. With an abundance of options available, two prominent players, Android and iPhone, dominate the market. Both operating systems offer distinct user experiences, catering to different user preferences and needs. In this article, we delve into the Android and iPhone user experiences, exploring their features, design, functionality, and more. Let's embark on this journey to understand the Android and iPhone user experiences better.
Android and iPhone User Experience
When it comes to user experience, Android and iPhone have their unique approaches. Let's take a closer look at how each operating system provides a seamless and user-friendly environment for their respective users.
Android: The Versatile Companion
Android, developed by Google, is an open-source operating system that offers unparalleled flexibility and customization options to its users.
Here are some key aspects of the Android user experience:
Intuitive User Interface: Android devices provide a user-friendly interface, featuring an array of widgets and icons that can be personalized according to individual preferences. Users can easily arrange their home screens, customize app layouts, and even choose from various launchers to enhance their device's appearance.
Extensive App Ecosystem: One of the highlights of Android is its extensive app ecosystem. The Google Play Store offers millions of applications, catering to a wide range of interests and requirements. Whether it's productivity, entertainment, or gaming, Android users have an abundance of choices at their fingertips.
Device Options and Price Range: Android offers a wide variety of devices, ranging from budget-friendly options to premium flagship smartphones. This diverse range ensures that users with different budget constraints can find a device that suits their needs. Additionally, the availability of multiple manufacturers results in a plethora of hardware designs and features to choose from.
Seamless Integration with Google Services: As an operating system developed by Google, Android seamlessly integrates with various Google services, such as Gmail, Google Drive, Google Maps, and more. This integration allows users to access and synchronize their data effortlessly, creating a cohesive ecosystem across multiple devices.
iPhone: The Seamless Elegance
iPhone, developed by Apple, is renowned for its seamless integration of hardware and software, offering a sleek and cohesive user experience.
Let's explore the key aspects of the iPhone user experience:
Streamlined User Interface: Apple's iOS provides a streamlined and visually appealing interface. With its iconic grid of app icons, easy navigation, and polished animations, iPhone users enjoy a clean and elegant user interface. The consistent design language across apps creates a cohesive experience that is visually pleasing.
App Store Curated Experience: The App Store, curated by Apple, ensures a high standard of quality for applications available to iPhone users. With a strict review process, users can trust that the apps they download are secure, optimized, and adhere to Apple's guidelines. This curated experience contributes to a more polished and reliable user experience.
Seamless Integration of Hardware and Software: Apple's vertical integration of hardware and software allows for seamless coordination between the iPhone's components. This integration results in optimized performance, enhanced security, and efficient power management, providing a smooth and reliable user experience.
Privacy and Security: Privacy and security are paramount in Apple's approach to user experience. With features like Face ID, Touch ID, and robust encryption standards, iPhone users benefit from a secure environment that protects their data. Apple's strong stance on privacy resonates with users seeking enhanced digital security.
The Future of Android and iPhone
The world of technology is constantly evolving, and the future of Android and iPhone holds exciting possibilities. As we look ahead, let's explore some potential developments and trends that could shape the future of these operating systems.
Advancements in Artificial Intelligence (AI)
Both Android and iPhone are likely to leverage the power of AI to enhance user experiences. AI-powered virtual assistants, such as Google Assistant and Siri, will become even more intelligent, understanding and responding to user needs with greater accuracy. These virtual assistants may offer more proactive suggestions, personalized recommendations, and seamless integration with other smart devices in our surroundings.
Foldable and Flexible Displays
Foldable and flexible displays are already making their way into the smartphone market, and the future will bring further advancements in this area. Android and iPhone devices may incorporate flexible screen technology, allowing users to enjoy larger displays that can be conveniently folded or expanded when needed. This innovation would revolutionize the way we interact with our smartphones and provide new possibilities for multitasking and media consumption.
5G Connectivity
The rollout of 5G networks will bring significant improvements in mobile connectivity speed and reliability. Android and iPhone devices will take full advantage of this technology, enabling faster download and upload speeds, low-latency gaming, and seamless streaming of high-definition content. With 5G becoming more widespread, we can expect a proliferation of innovative applications and services that leverage this enhanced connectivity.
Enhanced Privacy and Security Measures
Privacy and security concerns have become increasingly important in the digital age. Both Android and iPhone will continue to prioritize data protection and user privacy. We can anticipate the introduction of more robust security features, advanced encryption standards, and greater control over personal data. Operating system updates will address emerging security threats, ensuring that users can enjoy a safe and secure mobile experience.
Augmented Reality (AR) Integration
AR technology has gained significant traction in recent years, and its integration into smartphones will continue to expand. Android and iPhone will leverage AR capabilities to offer immersive experiences in various domains, including gaming, education, shopping, and navigation. We can expect more advanced AR applications, allowing users to interact with virtual objects in the real world, creating new avenues for entertainment and productivity.
Conclusion
Android and iPhone have established themselves as leading players in the dynamic and ever-evolving mobile landscape. Both operating systems offer unique user experiences, catering to different preferences and needs.
Android stands out with its versatility, extensive customization options, and a wide range of device choices that suit various budget ranges. The open-source nature of Android allows for a vibrant ecosystem of apps and customization possibilities, providing users with a high level of flexibility.