Introduction to Wikipedia and WikiLeaks
Do you want to know about Wikipedia and WikiLeaks? In the vast digital landscape, Wikipedia and WikiLeaks stand as prominent entities that have redefined information sharing and collaboration in the modern era. While both platforms serve as valuable sources of information, they have distinct differences in terms of their purpose, content generation, contributor model, access, credibility, and impact.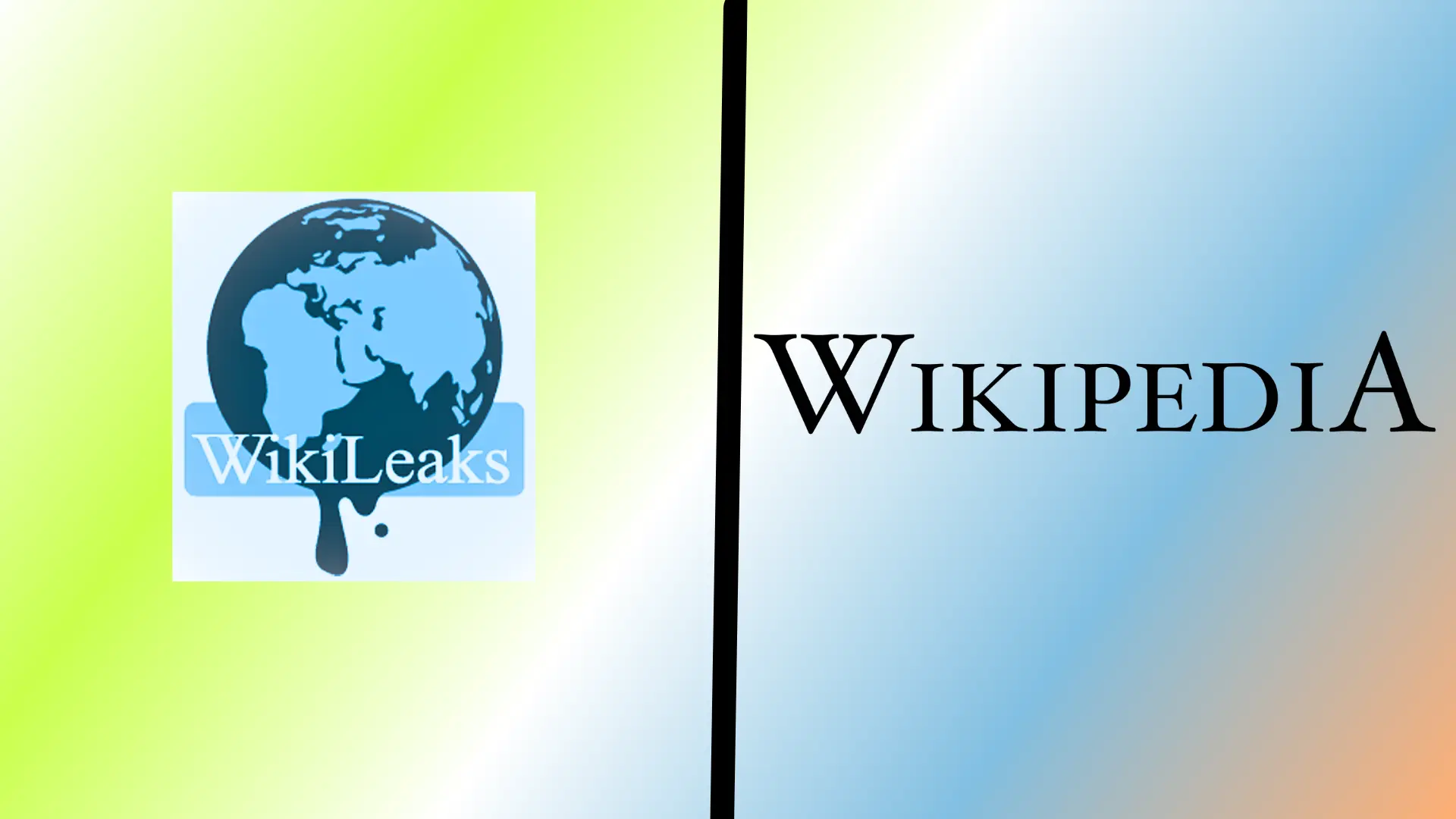 Let's know the differences between Wikipedia and WikiLeaks, providing insights into their operations, the challenges faced by each, and the social impact they may have on society.
History of Wikipedia and WikiLeaks
introduction
Wikipedia and WikiLeaks have played significant roles in the digital landscape, revolutionizing information sharing and challenging traditional notions of knowledge and transparency. Understanding the history of these platforms provides insights into their origins, growth, and impact on society.
Wikipedia: The Crowdsourced Encyclopedia
1. The Birth of Wikipedia (2001): Wikipedia traces its roots back to January 2001 when Jimmy Wales and Larry Sanger launched the platform as a free online encyclopedia. It aimed to harness the collective intelligence of volunteers to create a comprehensive knowledge repository.
2. Early Years and Expansion: In its early years, Wikipedia experienced rapid growth, attracting contributors globally. It adopted a wiki-based system, allowing anyone with internet access to create and edit articles. By relying on the power of crowdsourcing, Wikipedia amassed a vast collection of articles across various topics.
3. Community and Editorial Processes: As Wikipedia gained popularity, the platform developed a community-driven governance model. Volunteers emerged as editors, curators, and administrators, ensuring the quality and accuracy of articles through collaborative efforts. Policies and guidelines were established to maintain editorial standards.
4. Wikimedia Foundation and Global Impact: In 2003, the nonprofit Wikimedia Foundation was formed to support and oversee Wikipedia's operations. It provided infrastructure, legal protection, and funding to sustain the platform's growth. Wikipedia's multilingual approach allowed it to reach a global audience, expanding knowledge accessibility worldwide.
5. Evolution and Technological Advancements: Over time, Wikipedia introduced technological advancements, such as the VisualEditor and the Wikimedia Commons, enhancing the editing experience and multimedia integration. The platform's open-source nature and commitment to free knowledge inspired the creation of sister projects like Wiktionary and Wikiquote.
WikiLeaks: Whistleblowing and Information Transparency
1. Founding and Early Leaks (2006): WikiLeaks was founded by Julian Assange and a group of activists and journalists in 2006. It aimed to provide a secure platform for whistleblowers to leak classified and confidential information without fear of reprisal. The platform's early leaks exposed corruption, human rights abuses, and corporate misconduct.
2. Landmark Leaks and Impact: In 2010, WikiLeaks gained global attention with the release of the "Collateral Murder" video, showing a U.S. military helicopter attack in Iraq. Subsequent leaks included the Afghan War Logs, Iraq War Logs, and the release of diplomatic cables, exposing government secrets and sparking public debates on transparency and accountability.
3. Legal Battles and Controversies: WikiLeaks faced numerous legal challenges and controversies. Assange's arrest in 2010 sparked a series of legal battles, including extradition attempts and debates over freedom of the press. WikiLeaks' publication decisions and involvement in sensitive political matters raised questions about the platform's ethics and potential consequences.
4. Collaborations and Collaborative Journalism: WikiLeaks collaborated with prominent media organizations, such as The Guardian, New York Times, and Der Spiegel to publish and analyze leaked documents responsibly to maximize the impact of this information leak. Specifically, their collaborative journalism approach sought to ensure responsible reporting while amplifying the impact of leaked material.
5. Legacy and Ongoing Operations: Despite facing legal and financial challenges, WikiLeaks remains operational. The platform continues to receive leaks, uncovering hidden truths and challenging powerful entities. WikiLeaks' influence has inspired similar initiatives globally, emphasizing the importance of transparency and accountability.
Wikipedia and WikiLeaks have left indelible marks on the information landscape, each with its unique approach and impact. Wikipedia revolutionized knowledge sharing through crowdsourcing, fostering a global community of contributors. In contrast, WikiLeaks pioneered the secure leaking of confidential information, exposing hidden truths and triggering debates on transparency and accountability. Understanding the histories of these platforms illuminates their evolution and societal significance.
Here's an explanation of Wikipedia and WikiLeaks
Wikipedia: The Collaborative Online Encyclopedia
Wikipedia is an open online encyclopedia where anyone with Internet access can browse articles and contribute their own. Wikipedia operates via crowdsourcing where volunteers worldwide work collaboratively on editing content together – following an open editing model which permits anyone accessing Wikipedia to contribute freely.
Wikipedia's purpose is to make knowledge freely available and accessible to the global public. The articles on Wikipedia cover a variety of topics, such as history, science, and arts. Wikipedia relies on a community approach to ensure accuracy and reliability in its content. Volunteers review, fact-check, and update articles in accordance with guidelines and policies designed to maintain neutrality.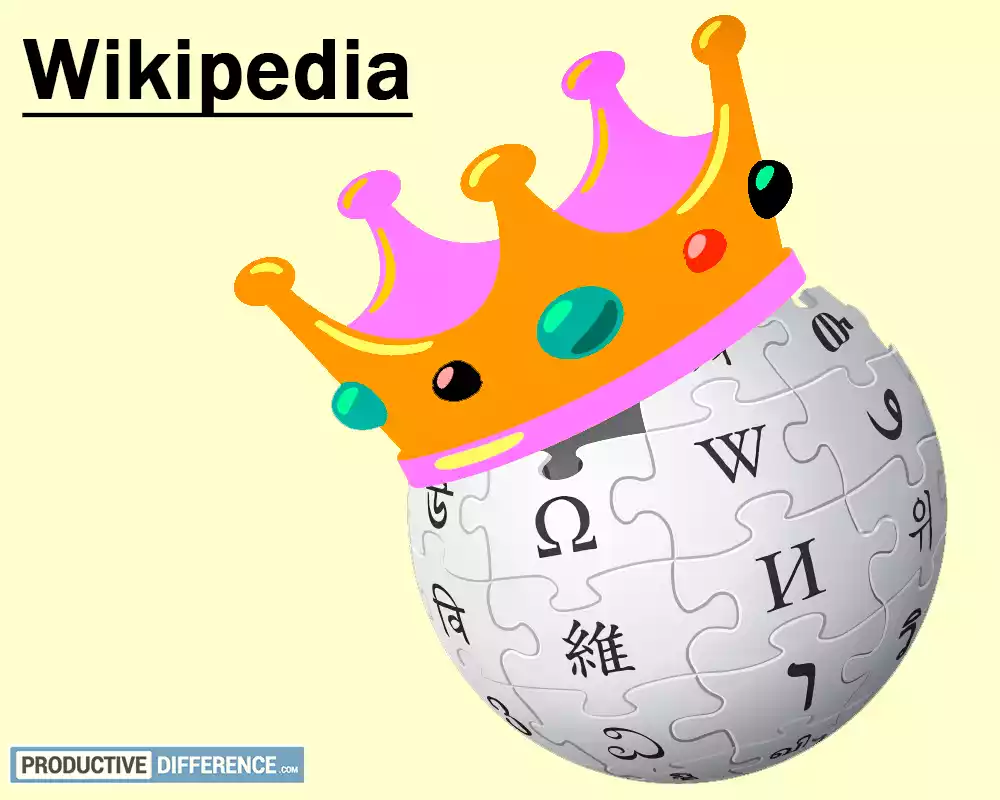 Wikipedia is an invaluable source of general knowledge. Home to millions of articles written in multiple languages, this online knowledge database serves as an indispensable source for students and researchers worldwide. Through collaborative editing processes, Wikipedia constantly expands and enhances its contents – an invaluable resource for learners around the globe!
WikiLeaks: Whistleblowing and Transparency Platform
WikiLeaks focuses on transparency and accountability by publishing leaked documents. WikiLeaks, founded by Julian Assange back in 2006 provides whistleblowers with a safe and anonymous way to share classified or confidential information.
Our aim with the platform is to expose wrongdoings, promote transparency, and hold governments and corporations responsible for their actions.
WikiLeaks published documents regarding various sensitive subjects such as war crimes, government surveillance, and political corruption that had been leaked from government archives or other means. Their aim is to expose society, politics, and human rights by making previously undisclosed information public knowledge.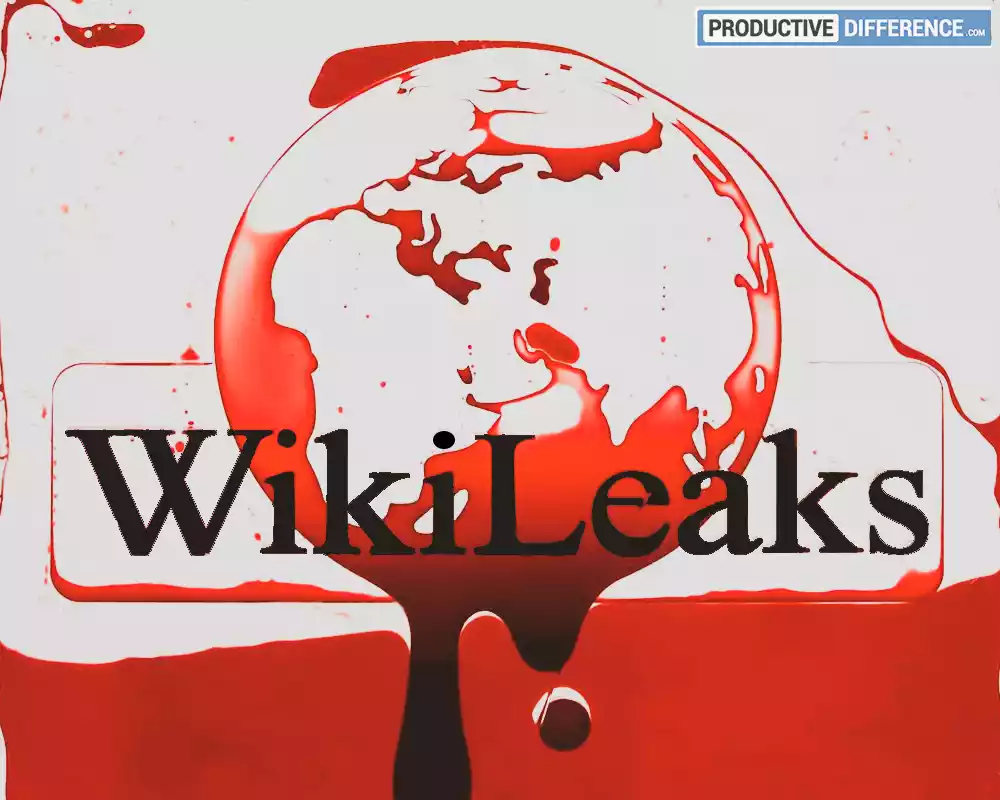 The platform uses a strict vetting procedure to authenticate documents that are leaked. WikiLeaks collaborates with media organizations, such as investigative journalists and newspapers, to ensure responsible reporting and analyses of the information that it publishes. WikiLeaks partners with established media outlets to maximize the impact of leaked materials. This also facilitates an informed public discussion on issues of public concern.
WikiLeaks, however, has been the subject of legal disputes and controversy due to its nature. The publication of classified information has sparked debates about national security, press freedom, privacy, and ethics. It has been involved with legal battles including extraditions and questions regarding its role in the dissemination of sensitive materials.
WikiLeaks, on the other hand, is committed to transparency by publishing leaked documents. Both platforms have changed the way in which information is shared and discussed. They also shaped public discourse, challenging power structures and influencing how people access and share information.
The key difference between Wikipedia and WikiLeaks
Wikipedia, as an online encyclopedia, seeks to compile and present an in-depth collection of knowledge on numerous subjects. Following an open model with contributors worldwide adding their expertise, Wikipedia strives to deliver accurate, neutral, verifiable information accessible by wide audiences utilizing crowdsourcing as part of a collective intelligence approach that ensures its quality and breadth of coverage.
WikiLeaks, on the other hand, is dedicated to transparency and accountability. They act as an outlet for whistleblowers who wish to expose wrongdoing, corruption, or abuses of power; their primary goal is bringing hidden information out into public view that otherwise may never reach this extent; unlike Wikipedia which covers numerous subjects; WikiLeaks has made itself famous through publishing leaked documents with political or social significance such as government operations, military actions intelligence activities or corporate practices that might otherwise remain undeclared.
WikiLeaks and Wikipedia differ significantly when it comes to their approaches to content production and verification, respectively. Wikipedia relies on volunteer editors to abide by strict policies to ensure the accuracy and credibility of information presented, with collaborative fact-checking being key and maintaining neutral points of view being key values. WikiLeaks instead specializes in validating leaked documents to the best of its abilities – often through partnerships with media organizations – in order to establish its reputation and credibility by verifying the authenticity of published materials.
WikiLeaks stands apart in that its work involves publishing sensitive material which raises legal challenges due to national security considerations, press freedom concerns, and potential negative repercussions of disclosure. While Wikipedia operates within legal parameters and strives to avoid illegal or controversial content, its work with WikiLeaks presents legal ramifications which have caused debate about national security issues, press freedom issues and potential long-term effects of exposure.
Overall, the main distinctions between Wikipedia and WikiLeaks lie in their objectives and the types of information they offer: Wikipedia aims at developing an expansive encyclopedia through global participation while WikiLeaks seeks to expose classified documents for greater transparency and accountability.
Here are the key characteristics that distinguish Wikipedia and WikiLeaks
Wikipedia
Collaborative Knowledge Repository: Wikipedia is a collaborative online encyclopedia that relies on the collective efforts of volunteers worldwide. It allows anyone to contribute, edit, and improve its content, making it a dynamic and constantly evolving knowledge resource.
Open Editing Model: Wikipedia follows an open editing model, where users can freely create and edit articles. This approach enables a wide range of perspectives and expertise to contribute to the platform's content.
Neutrality and Verifiability: Wikipedia aims to present information in a neutral and unbiased manner. It emphasizes the importance of reliable sources and verifiability, encouraging contributors to cite references to support the claims made in the articles.
Multilingual Accessibility: Wikipedia is available in numerous languages, making it accessible to people around the world. Its multilingual approach contributes to its global reach and inclusivity.
Robust Community and Editorial Processes: Wikipedia has a dedicated community of editors who oversee the content, ensuring its quality and adherence to editorial guidelines. These volunteers review, fact-check, and address any disputes or concerns regarding the articles.
WikiLeaks
Whistleblowing Platform: WikiLeaks serves as a platform for whistleblowers to disclose classified and confidential information. It provides a secure channel for individuals to leak documents anonymously and expose wrongdoing.
Transparency and Accountability: WikiLeaks is driven by the goal of promoting transparency and holding powerful entities accountable for their actions. It seeks to bring to light information that may have significant political, social, or ethical implications.
Selective Publication of Leaked Documents: WikiLeaks reviews and selectively publishes leaked documents after conducting a thorough verification process to ensure their authenticity. The platform carefully considers the public interest and potential impact of the disclosed information.
Collaborative Journalism: WikiLeaks often collaborates with established media organizations to analyze and report on leaked documents. This collaborative journalism approach aims to provide context, analysis, and responsible reporting of sensitive information.
Legal and Political Controversies: WikiLeaks has encountered legal hurdles and controversy due to the nature of its work; publishing classified information has caused heated discussions surrounding national security, freedom of the press, and possible negative repercussions of disclosure.
These key characteristics highlight the different approaches and purposes of Wikipedia as a collaborative encyclopedia and WikiLeaks as a platform for whistleblowing and transparency.
Comparison table between Wikipedia and WikiLeaks
| Characteristic | Wikipedia | WikiLeaks |
| --- | --- | --- |
| Purpose | Comprehensive online encyclopedia | Whistleblowing and transparency platform |
| Content | Broad range of topics and knowledge | Leaked documents exposing wrongdoing |
| Contributors | Global community of volunteers | Whistleblowers and anonymous sources |
| Editing Model | Open editing by registered users | Selective publication of leaked documents |
| Verification | Community-driven fact-checking and references | Thorough vetting of leaked documents |
| Neutrality | Strives for a neutral point of view | Focuses on exposing hidden information |
| Legal Challenges | Generally operates within legal frameworks | Has faced legal controversies and battles |
| Collaborative Journalism | Not applicable | Collaborates with media organizations for reporting |
| Accessibility | Multilingual and accessible globally | Online platform accessible worldwide |
| Impact | Widely used as a general knowledge resource | Sparks debates on transparency and accountability |
The business strategies of Wikipedia and WikiLeaks
Wikipedia:
Non-profit Model: Wikipedia operates as a non-profit organization, the Wikimedia Foundation. Its primary focus is on providing free and accessible knowledge to a global audience rather than generating revenue.
Donations and Grants: Wikipedia relies on donations from individuals and grants from organizations to cover its operational costs. It runs annual fundraising campaigns to encourage users to contribute financially to sustain its infrastructure and support its mission.
Partnerships and Collaborations: Wikipedia collaborates with various organizations, institutions, and educational entities to enhance its content and expand its reach. Partnerships include agreements with libraries, museums, universities, and other platforms to share knowledge and resources.
Community Engagement: Wikipedia emphasizes community engagement and participation. It relies on the voluntary efforts of its global community of editors who contribute their time, knowledge, and expertise to create and maintain its articles.
Brand Merchandise: Wikipedia has a merchandise store that offers branded items such as t-shirts, mugs, and stickers. The sale of these products helps generate additional revenue to support the organization's operations.
WikiLeaks:
Non-profit and Donor Support:  WikiLeaks operates as a non-profit organization and relies on donations from both individuals and organizations who support its mission of transparency and accountability to fund its operations. WikiLeaks actively encourages contributors financially in order to support its operations and remain sustainable in doing so.
Media Partnerships: WikiLeaks collaborates with established media organizations to analyze, verify, and report on the leaked documents it publishes. By partnering with renowned media outlets, it increases the impact and reach of the disclosed information.
Legal Defense Fund: WikiLeaks has established a legal defense fund to cover legal expenses incurred due to legal challenges and controversies. This fund allows the organization to defend itself and its sources in court.
Public Speaking Engagements: WikiLeaks leverages public speaking engagements by its founder, Julian Assange, and other representatives to raise awareness, generate support, and gather funds for the organization's activities.
Publication Deals: WikiLeaks has entered into publication deals with publishing houses to release books containing selected leaked documents. These partnerships contribute to both revenue generation and raising public awareness of the organization's work.
It's important to note that while Wikipedia and WikiLeaks have different business strategies, they both operate with a primary focus on their respective missions rather than traditional profit-oriented models.
Importance of Wikipedia and WikiLeaks in the Education Field
Wikipedia
Accessible and Comprehensive Knowledge: Wikipedia provides access to an abundance of knowledge across an extensive spectrum of subjects, making it a useful source for both students and educators alike. As a starting point for research projects, Wikipedia serves both as a general overview and provides references for deeper sources.
Multilingual Support: Wikipedia is available in multiple languages, catering to diverse student populations globally. It enables students to access information in their native languages, enhancing comprehension and inclusivity.
Collaborative Learning: Wikipedia's open editing model promotes collaborative learning. Students can contribute to articles, enhancing their research and writing skills while actively participating in the creation of knowledge.
Citation and Source Evaluation: Wikipedia encourages users to provide citations and references, teaching students the importance of verifying information and evaluating sources critically. It helps develop information literacy skills necessary for academic research.
Current and Updated Information: Wikipedia is known for its timely updates, ensuring that students can access the latest information on various subjects. It keeps pace with emerging research and developments, making it a valuable resource for up-to-date information.
WikiLeaks:
Real-World Case Studies: WikiLeaks exposes real-world examples of government actions, corporate practices, and societal issues. It provides students with real-life case studies that can be analyzed and discussed, deepening their understanding of the complexities of the world.
Transparency and Accountability:  WikiLeaks promotes transparency and accountability across multiple areas, such as politics, human rights, and corporate governance. They foster critical thinking among students as a means of challenging authorities while probing powerful institutions.
Promoting Civic Engagement:  WikiLeaks encourages students to become actively engaged with civic affairs and question the actions taken by governments or other powerful entities, instilling them with social responsibility while equipping them to become informed and active participants within society.
Ethics and Journalism:  WikiLeaks raises ethical considerations related to whistleblowing, journalism, freedom of the press, privacy concerns, and public interest law relating to information disclosure as part of freedom of information practices. Students exploring WikiLeaks as an educational experience may uncover ethical aspects regarding information release/disclosure policies as well as privacy/privacy protection issues as they interact with each other within society and delve further into public knowledge issues raised.
Media Literacy: WikiLeaks highlights the power and impact of leaked information in the media landscape. It prompts students to analyze and critically evaluate the role of media, biases, and the responsibilities of journalists in reporting on sensitive and confidential information.
Both Wikipedia and WikiLeaks play significant roles in the education field. Wikipedia serves as a valuable knowledge resource, supporting research, and fostering collaborative learning. WikiLeaks brings real-world examples to the classroom, promoting critical thinking, civic engagement, and media literacy.
Who has the highest market share between Wikipedia and WikiLeaks?
it is important to note that both Wikipedia and WikiLeaks are non-profit organizations that do not operate in the traditional sense of market share and profit-driven competition. They have different objectives and operate in distinct domains.
Wikipedia, an online encyclopedia, strives to offer knowledge free and accessible to a global audience. As one of the internet's premier sources of knowledge repositories and online information sources, Wikipedia attracts millions of daily visitors and has had an enormously beneficial effect on education, research, and overall knowledge dissemination.
WikiLeaks operates as an organization for whistleblowing and transparency, publishing leaked documents that expose hidden information. While WikiLeaks has garnered significant public support, its primary mission remains to promote openness, accountability, and the right of accessing public documents.
In summary, Wikipedia has a higher market share when it comes to being a widely used and recognized platform for general knowledge and information, while WikiLeaks operates in a specific niche related to whistleblowing and transparency.
Who is the strong market player: Wikipedia or WikiLeaks?
When considering the concept of market players, it's important to note that both Wikipedia and WikiLeaks operate as non-profit organizations with different objectives. As such, they do not compete in the traditional sense of market players aiming for dominance or profit.
However, in terms of influence and recognition, Wikipedia is widely regarded as a strong market player in the realm of online knowledge repositories. It has established itself as a trusted and comprehensive source of information, attracting a vast user base and a global community of contributors.
Wikipedia's extensive reach, multilingual support, and its commitment to providing reliable and accessible knowledge have contributed to its strong position as a market player in the online information landscape.
WikiLeaks, on the other hand, operates in a different domain, focusing on transparency and whistleblowing. While it has garnered attention and made significant impacts through its publications, it does not compete directly with Wikipedia in terms of market share or market player status.
In summary, when considering market players, Wikipedia stands out as a strong player in the online knowledge repository domain, whereas WikiLeaks operates in a distinct niche, emphasizing transparency and accountability rather than market competition.
Purpose of Wikipedia and WikiLeaks
Wikipedia: Wikipedia offers users worldwide access to reliable knowledge at no charge and collaboratively, through open collaboration. It aims to gather and compile information across an expansive spectrum of subjects from diverse viewpoints into an encyclopedia accessible and editable by all. Wikipedia strives to become an inclusive resource that fosters learning across various languages and cultures as it emphasizes principles such as neutrality, verifiability, and the use of reliable sources that assure its content's credibility and accuracy.
WikiLeaks: WikiLeaks aims to promote transparency and accountability by facilitating the anonymous leaking and publication of classified or confidential information. IIt is a platform that allows whistleblowers and others to expose sensitive documents that reveal misconduct, corruption, abuses of human rights, or other unethical activities. WikiLeaks' goal is to expose hidden actions and empower people to bring important information into the public eye. It aims to promote transparency, stimulate public debate and encourage powerful institutions to become more accountable and responsible.
While Wikipedia focuses on compiling and sharing general knowledge, WikiLeaks focuses on the disclosure of specific information to promote transparency and initiate discussions on important issues.
Mission and Vision of Wikipedia and WikiLeaks
Wikipedia:
Mission: Wikipedia's mission is to empower and engage individuals to collect and develop educational content under a free license or in the public domain. Wikipedia strives to be an accessible platform where individuals from around the globe can freely access, contribute to, and exchange knowledge. As an authoritative and inclusive source of knowledge sharing across cultures and languages, Wikipedia strives to become a valuable source of learning for its global user community.
Vision: Wikipedia envisions a world where every single person can freely access and contribute to the sum of human knowledge. Wikipedia seeks to remove barriers to education and ensure knowledge is accessible for all regardless of geographical location, language barriers, or socioeconomic background. Wikipedia's vision rests upon the belief that sharing knowledge and empowering individuals can lead to a more informed and interconnected global community.
WikiLeaks:
Mission: WikiLeaks exists to disseminate important news and information to the general public when such news and knowledge has been suppressed or denied, in an effort to promote transparency, accountability, and the right of access for individuals in general. As well as serving this function WikiLeaks provides whistleblowers a safe platform whereby they may anonymously leak documents that disclose concealed or classified material, ultimately holding governments, corporations, or powerful bodies responsible.
Vision: WikiLeaks imagines a society where information is easily accessible and government, corporations, and institutions are accountable and transparent to the public. It aims to empower people to expose wrongdoings and challenge secrecy in order to contribute to a just and informed society. WikiLeaks is adamant that the free flow of information at all levels is vital for democracy, human rights, and informed decisions.
Both Wikipedia and WikiLeaks have missions centered around the dissemination of information, knowledge sharing, and promoting transparency. However, their approaches and methods differ, with Wikipedia focusing on collaborative knowledge-building and WikiLeaks focusing on whistleblowing and uncovering hidden information.
The benefit of Wikipedia and WikiLeaks
Wikipedia:
Free and Accessible Knowledge:  Wikipedia provides free access to an expansive knowledge repository across numerous topics, making the resource invaluable for students, researchers, and the general public alike. Anyone with internet connectivity can take advantage of Wikipedia as it serves as an informative source.
Collaborative Learning: Wikipedia's open editing model encourages collaborative learning. Users can contribute, edit, and improve articles, fostering a sense of community and collective knowledge-building.
Information Verification: Wikipedia promotes the use of citations and references, teaching users the importance of verifying information and evaluating sources. This helps develop critical thinking skills and enhances information literacy.
Multilingual Support: Wikipedia is available in multiple languages, making it a valuable resource for individuals worldwide. It facilitates knowledge-sharing across different cultures and languages, promoting inclusivity and diversity.
Quick Reference and Overview: Wikipedia offers concise summaries and overviews of various subjects, making it a convenient starting point for research or getting a general understanding of a topic.
WikiLeaks:
Transparency and Accountability: WikiLeaks plays a crucial role in promoting transparency and holding powerful entities accountable. By publishing leaked documents, it brings to light hidden actions, corruption, and abuses of power, benefiting society by exposing information that may have been suppressed or intentionally kept secret.
Whistleblower Protection: WikiLeaks provides a platform for whistleblowers to anonymously leak sensitive documents, ensuring their protection and safety. This encourages individuals to come forward and disclose information without fear of retaliation.
Public Awareness and Debate: WikiLeaks stimulates public awareness and encourages debates on important issues. By exposing information that may not have been widely known, it prompts discussions and critical analysis of topics ranging from government actions to human rights abuses.
Journalistic and Research Tool: WikiLeaks serves as a valuable resource for journalists and researchers, providing access to primary source documents that can be analyzed and referenced in investigative reporting, academic studies, and critical analyses.
Promoting Democracy and Transparency:  

WikiLeaks promotes democracy by encouraging a better-informed citizenry.

 

WikiLeaks allows people to make informed decisions by making information readily available.
Both Wikipedia and WikiLeaks offer significant benefits, with Wikipedia providing accessible knowledge and collaborative learning, while WikiLeaks promotes transparency, accountability, and public awareness.
Are Wikipedia and WikiLeaks have any disadvantages?
Wikipedia:
Potential for Inaccurate or Biased Information: As Wikipedia allows open editing by volunteers, there is a possibility of inaccurate or biased information being added to articles. While efforts are made to maintain accuracy, occasional errors or biases may exist, requiring users to exercise caution and cross-reference information with other reliable sources.
Lack of Expert Review: Unlike traditional academic sources, Wikipedia articles do not undergo a formal peer-review process by subject matter experts. This means that the accuracy and quality of information may vary across articles, with some topics being more thoroughly reviewed and verified than others.
Limited Depth and Specialized Knowledge: Wikipedia articles are often written to provide general overviews, which may lack in-depth coverage of complex or specialized subjects. Users seeking highly specialized or detailed information may need to consult more specialized sources.
Content Vandalism and Edit Wars: Due to its open editing model, Wikipedia is susceptible to vandalism, where individuals purposefully insert false or misleading information. Additionally, edit wars can occur when contributors have conflicting opinions, leading to frequent changes and disruptions in article content.
WikiLeaks:
Lack of Context and Editorial Review: WikiLeaks publishes leaked documents without substantial contextual information or editorial review. While the released information may be significant, the lack of context can make it challenging to interpret the documents accurately, potentially leading to misinterpretation or incomplete understanding.
Ethical Considerations and Privacy Concerns: WikiLeaks' publication of confidential or classified information raises ethical questions regarding the balance between public interest and individual privacy. The disclosure of sensitive information without proper redaction or consideration for personal privacy can have unintended consequences.
Legal Ramifications and Government Backlash:  WikiLeaks activities have faced legal scrutiny and government backlash; such actions might include legal charges being taken against WikiLeaks as an endangerment against national security; this could then prompt potential repercussions against its operators, potentially including imprisonment of those associated with its operations and possible fines or even prison time for their operation.
Selective Disclosure and Agenda Setting: While WikiLeaks aims to promote transparency, the selection and timing of the documents it publishes may be influenced by its own agenda or biases. This can raise questions about the organization's motivations and potential bias in the information it chooses to release.
It is important for users of both Wikipedia and WikiLeaks to be aware of these limitations and exercise critical thinking and verification when using information from these sources. Supplementing information from diverse and reliable sources is crucial to ensure a comprehensive and accurate understanding of the topics at hand.
What advantages of Wikipedia and WikiLeaks have in our daily life?
Wikipedia:
Quick Access to Information: Wikipedia provides quick and easy access to a wide range of information on countless topics. Whether you need to look up a historical event, understand a scientific concept, or explore cultural phenomena, Wikipedia offers a convenient starting point for obtaining general knowledge.
Educational Resource: Wikipedia serves as a valuable educational resource for students, researchers, and lifelong learners. It offers overviews, summaries, and reference links that can supplement coursework, aid in research, and provide a broader understanding of various subjects.
Language Learning and Multicultural Awareness: With its multilingual support, Wikipedia promotes language learning and cultural awareness. It allows users to explore topics in different languages, helping them improve their language skills and gain insights into different cultures and perspectives.
Open Collaboration and Community: Wikipedia's open editing model fosters collaboration and community engagement. Users can contribute their knowledge, correct errors, and enhance articles, actively participating in the collective construction of knowledge.
Gateway to Reliable Sources: Wikipedia often includes references and citations to reliable sources, making it a useful gateway to further explore and verify information. Users can follow the cited sources to delve deeper into a subject or gather additional perspectives.
WikiLeaks:
Promoting Transparency and Accountability: WikiLeaks plays a vital role in promoting transparency and accountability by publishing leaked documents that expose hidden information. This contributes to a more informed citizenry and encourages public discourse on matters of public interest.
Investigative Journalism Support: WikiLeaks serves as a resource for investigative journalists, providing access to primary source documents that can uncover and expose wrongdoing. It facilitates independent journalism by offering leads and evidence that can be utilized in in-depth investigations.
Civic Engagement and Informed Decision-Making: By revealing undisclosed information, WikiLeaks empowers individuals to make informed decisions and actively engage in civic matters. It helps shed light on government actions, corporate practices, and other influential entities, fostering a more informed and participatory society.
Exposing Human Rights Abuses: WikiLeaks has been instrumental in exposing human rights abuses and bringing attention to injustices around the world. By making sensitive information available to the public, it raises awareness and triggers discussions on critical issues affecting societies globally.
Challenging Secrecy and Encouraging Whistleblowing: WikiLeaks encourages whistleblowers to come forward and expose misconduct or illegal activities. It provides a platform for individuals to disclose information anonymously, fostering an environment that challenges secrecy and promotes transparency.
Both Wikipedia and WikiLeaks have the potential to enhance our daily lives by providing access to information, promoting transparency, and encouraging informed decision-making.
Final thoughts
Both Wikipedia and WikiLeaks play significant roles in the digital landscape, albeit with distinct purposes and approaches. Wikipedia serves as a freely accessible and collaborative platform that provides a wealth of general knowledge to users worldwide. It promotes learning, critical thinking, and the dissemination of information. With its vast repository of articles, it has become an invaluable resource for students, researchers, and curious individuals seeking quick and reliable information.