Gangsters and mobsters have become an iconic feature in popular culture, appearing in movies, TV shows, and literary works alike. Although gangsters and mobsters can often be used interchangeably, there are distinct differences between them; this article seeks to differentiate them as well as explore their roots.
Organized crime has existed for centuries, yet with globalization now at play, it has become one of society's greatest challenges. Terms such as "gangsters" or "mobsters" often used to refer to those involved with organized criminality are sometimes used, yet what exactly differentiates between the two?
Definition of Gangsters and Mobsters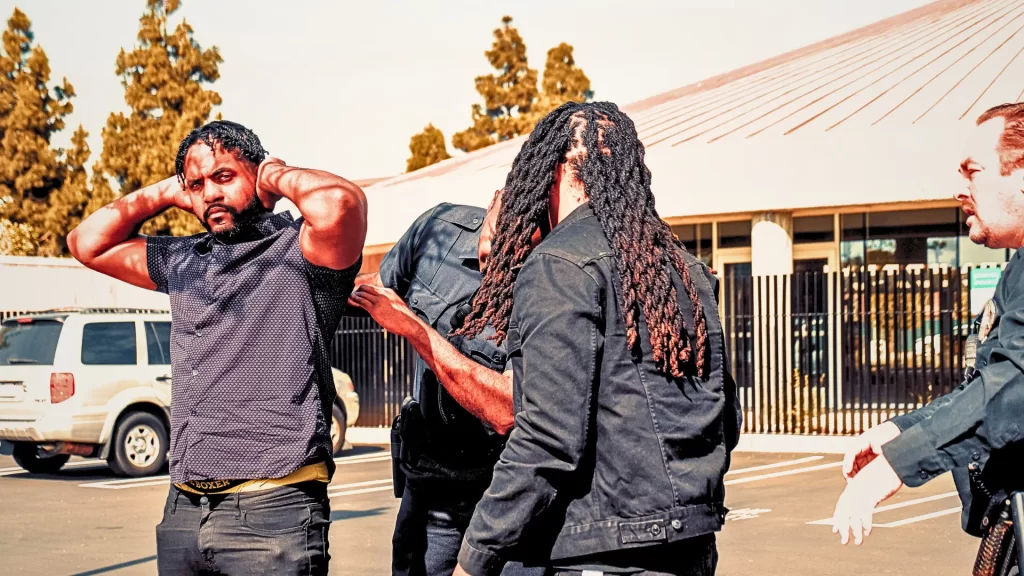 Gangsters: Gangsters can be defined as members of criminal gangs operating primarily within urban environments and engaging in illegal activities like drug trafficking, racketeering, and extortion.
Mobsters: Mobsters are members of criminal organizations (known as mobs ) engaged in more complicated or sophisticated illegal activity.
The Evolution of Gangsters and Mobsters
Gangsters and Mobsters have long been part of our popular culture. From Al Capone to Pablo Escobar, these figures have captured our collective imagination with tales of power, wealth, and crime. But where did this idea of "gangsters and mobsters" originate and evolve? In this article, we will trace their history from Europe to their role in shaping American society today.
The Prohibition Era
Prohibition created an unprecedented rise in organized crime during this era in America. Prohibition prohibited the production, importation, and sales of alcohol across the board; many saw this ban as a moral crusade against alcohol misuse but in reality, created an expansive black market controlled by organized crime gangsters and mobs.
At this time, gangsters like Al Capone and Lucky Luciano rose to power, building criminal empires through bootlegging, gambling, and other illicit activities. They quickly rose through society's ranks; becoming household names revered for their wealth, power, and bravado but their influence often had dark corners such as violence, corruption, and intimidation to maintain control.
The Modern Era
After Prohibition ended in 1933, organized crime slowly but steadily declined across America; however, organized crime did not go away completely but instead focused on various illegal activities like drug trafficking, money laundering, and extortion through hierarchical structures that operated like businesses.
In the 1980s and 90s, the War on Drugs led to increased scrutiny of organized crime groups as a whole, and tougher laws and penalties were implemented; as a result, organized criminal operations became harder for organized groups to conduct openly while more prominent figures from organized criminal networks were arrested and sent away – leading many of these figures into prison for crimes they never even knew about!
Organized crime remains an ever-present danger; its activities continue to flourish worldwide due to political instability, poverty, and corruption. Though less notorious than their predecessors, today's gangsters and mob bosses can still pose a grave danger that must be managed quickly for effective deterrence and containment.
The Origins of Gangsters and Mobsters
"Gangster" originally refers to members of criminal gangs operating in 19th-century America. Many were formed by immigrants excluded from mainstream society who turned to crime for survival – one such notorious gang being New York City's Five Points Gang which operated between the late 1800s and early 1900s.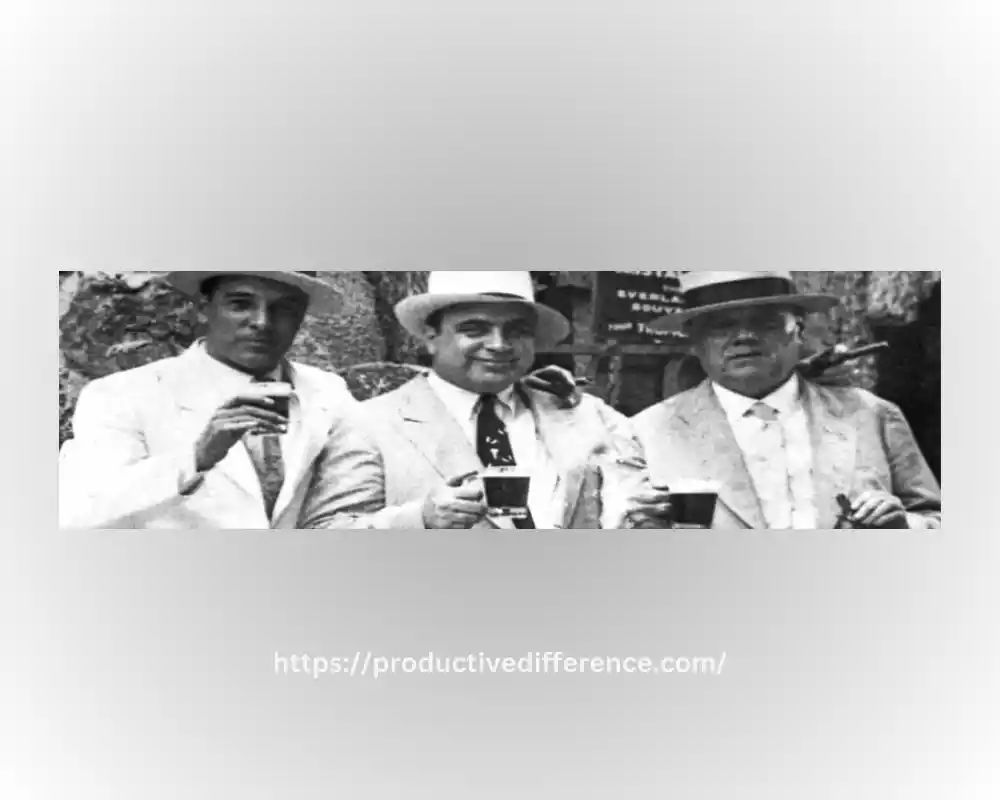 Organized crime dates back to Italy's Sicilian Mafia in late 19th-century Sicily as an outlet against poverty, corruption, and violence prevalent at that time. They quickly rose in power and influence until by the early 20th century they had spread throughout North America to cities like New York and Chicago where they took root and established themselves there.
Gangsters' and mobsters' roots lie within socioeconomic realities at that time. Immigrants excluded from mainstream society turned to criminal activities as an avenue of survival; organized crime groups such as Mafia offered an infrastructure within which these illegal operations could operate. Though popular culture romanticizes these groups' beginnings, in reality, their activities were frequently illegal such as extortion, bootlegging, and gambling activities that broke laws or breached contracts.
Gangsters and Mobsters: The Key Differences
Although the terms Gangsters and Mobsters are often used interchangeably, there are significant differences between the two.
Structure and Organization
Gangster: Gangsters are typically members of street gangs operating within an individual geographic region, often operating with violent and ruthless tactics to commit a range of criminal acts such as drug trafficking, robbery, and extortion. Gangs tend to operate hierarchically with leaders at the top and subordinate members taking care of day-to-day tasks for daily operation of operations.
Mobsters: Mobsters are members of organized crime syndicates – highly structured and hierarchical organizations committed to criminal activities like money laundering, political corruption, white-collar crime, etc. Mobsters are notorious for their wide network of contacts as well as their ability to influence individuals and institutions alike.
Criminal Activities
Gangster: Gangsters specialize in violent crimes such as murder, assault, and robbery. Known for using firearms and employing violent methods to secure territory or criminal activities.
Mobsters: Mobsters engage in numerous criminal activities including drug trafficking, money laundering, and extortion. Their specialty lies in infiltrating legitimate businesses to launder funds or generate income and generate profit for themselves.
Geographic Reach
Gangsters: Gang members usually restrict themselves to specific geographic areas such as neighborhoods or cities, engaging in turf wars with rival gangs to defend their territories using violence as necessary.
Mobsters: Mobsters operate at an increasingly larger scale and occupy an expansive geographical territory, often crossing state and national boundaries while taking part in international criminal activities.
Comparison chart: Gangsters and Mobsters
| Aspect | Gangsters | Mobsters |
| --- | --- | --- |
| Origins | Emerged in urban areas in the early 20th century | Emerged in Italy in the late 19th century |
| Structure | Loose-knit groups with a hierarchical leadership structure | Highly structured and hierarchical organizations |
| Activities | Often involved in street-level crimes like drug dealing and robbery | Involved in a wide range of illegal activities, including extortion, gambling, and money laundering |
| Code of Conduct | Often have a "street code" that values loyalty, respect, and honor | Operate according to a strict code of conduct known as omertà, which values loyalty to the organization above all else |
| Geographical Reach | Tend to be localized, with a focus on specific neighborhoods or cities | Operate on a global scale, with connections and operations in multiple countries |
| Notable Examples | Al Capone, John Dillinger, and Bonnie and Clyde | Lucky Luciano, Meyer Lansky, and Carlo Gambino |
The Notorious Gangsters and Mobsters in History
Are you intrigued by the life and times of notorious gangsters and mobsters who shook the world with their criminal activities? From Al Capone to Pablo Escobar, their stories are shrouded in mystery and fascination. They were feared, respected, and admired for their cunning, brutality, and wealth. But what made them turn to a life of crime? What motivated them to commit heinous acts? Let's delve into the fascinating world of The Notorious Gangsters and Mobsters in History and try to understand the psyche behind their criminal minds.
Al Capone-  is perhaps the most well-known American gangster. He was an important figure in the Chicago Outfit, which operated during Prohibition. 

He was known for being ruthless and violent and made millions through bootlegging, other illegal activities, and other illegal acts.

John Gotti- John Gotti, also known as "Teflon Don," was the leader of the Gambino crime family in New York City during the 1980s and 90s. 

He was well-known for his extravagant style, and he was often spotted wearing expensive suits and jewelry.

 

Gotti died in prison after being convicted of murder, racketeering, and other crimes.

Pablo Escobar- Pablo Escobar, the leader of Colombia's Medellin Cartel and one of the most wealthy and powerful drug lords of all time. 

He was responsible for thousands of deaths and made billions through his drug empire.

 

In 1993, Colombian authorities killed him.

Meyer Lansky –Meyer Lansky known as "Mob's Accountant," Lansky played a major role in the National Crime Syndicate during the 1930s & 1940s. 

He was heavily involved in gambling and bootlegging as well as other illegal activities. He also played a key role in developing Las Vegas into a center of organized crime.

Lucky Luciano- Lucky Luciano, a man who is considered by many as the father of organized crime in its modern form, was an important figure in the formation of the American mafia. 

He was a key figure in the development of the American Mafia. Luciano helped to establish the Commission – a governing authority that oversaw organized crime activities throughout the United States.
These are just a few examples of the notorious gangsters and mobsters in history. While their criminal activities may have been glamorized in popular culture, the reality is that they were responsible for countless deaths and contributed to the corruption of government and law enforcement agencies.
The Portrayal of Gangsters and Mobsters in Popular Culture
Gangsters and mobsters have long been depicted in movies, TV shows, and other forms of popular culture as fascinating figures who enjoy criminal behavior and cause widespread harm to society. While their depictions can be entertaining and insightful at the same time, often glorify criminal actions to an unhealthy degree that ultimately hurts society itself.
One of the first films about gangsters was 1931's "Little Caesar," featuring Edward G. Robinson as an unyielding mob boss. Soon thereafter came "Scarface" (1932) and "The Public Enemy" (1931), helping create the archetype of a charismatic, violent gangster.
In the 1970s and '80s, gangster movies gained enormously in popularity with hits like 'The Godfather" (1972) and "Goodfellas" (1990). Both of these movies depicted organized crime as an intricate network, helping create mythological associations of an American Mafia.
Television series such as 'The Sopranos" (1999-207) and "Breaking Bad" (2008) continued this trend by depicting criminals as complex characters with individual moral codes and justifications for their behavior.
As entertaining as these portrayals are, they also can have negative repercussions for society as a whole. By romanticizing criminality and making it appear an appealing option for young people in poverty or facing other obstacles in life, such as reinforced negative stereotypes of certain ethnic groups as well as contributing to an environment of violence and lawlessness, such portrayals can potentially have lasting negative repercussions.
As it's essential to keep in mind, criminal gangsters and mobsters shouldn't be seen as romantic figures; rather, they engage in illegal and often violent activity. While watching films or shows starring these fictional figures may provide entertainment value, their actions don't represent real-world consequences of criminal behavior.
Gangsters and mobsters have long been featured as popular subjects in movies, TV shows, books, and literature. While such depictions often glorified these figures and made them into charismatic antiheroes, in recent years there has been an emerging trend toward more realistic portrayals that offer nuanced understanding.
Early Depictions
Early Hollywood was filled with popular gangster films. Movies like Little Caesar and Public Enemy popularly depicted these criminal characters as tough and merciless individuals willing to go to any lengths to achieve success – often leading to violent deaths for these violent criminals, reinforcing the message that crime doesn't pay.
Golden Age of Gangster Films
In the 1940s and 50s, gangster films reached their zenith of popularity. Films like "The Godfather" and "Goodfellas" presented complex gangster characters who adhered to strict codes of honor; such movies also frequently demonstrated both glamour and danger associated with criminal life as depicted through these depictions of crime films.
Modern Portrayals
Recent years have witnessed an upsurge in more realistic and nuanced depictions of gangsters and mobsters figures on television shows like "The Sopranos" and "Breaking Bad." Such programs show these characters with human motivations, struggles, and all their inherent contradictions.
Gangsters and mobsters have long been depicted as romanticized antiheroes. Recently, however, there has been an emerging trend towards more realistic portrayals that show organized crime's darker sides with devastating results for its participants and victims alike.
Gangster and Mobster: A Threat to Society
Gangsters and Mobsters pose an immense danger to society due to their involvement in organized crime. Their illicit activities often include drug trafficking, money laundering, extortion, and murder – which have devastating impacts both personally and on entire communities.
Gangsters and mafia members pose a considerable danger to society. Engaging in illegal activities such as drug trafficking, extortion, money laundering, and murder is often illegally carried out with violent tactics used to maintain power over the territory they control and keep an advantage over law-abiding citizens.
Gangsters and mobsters pose a considerable threat to communities where they operate, often preying upon those most at-risk in society such as young people or those struggling with poverty or addiction. Their activities also foster violence and lawlessness which makes it harder for law-abiding residents to thrive within them.
Gang violence has become an ongoing crisis for cities around the globe, according to estimates by the UN Office on Drugs and Crime, an estimated 30,000 gangs are operating within the US with membership estimated at over 800,000. According to UNODC estimates, these gangs have committed significant acts of violent crime such as murder, assault, theft, and robbery.
Gang violence has far-reaching ramifications that go well beyond immediate victims. Gang-related crime may wreak havoc on our economy as businesses may hesitate to invest in potentially unsafe areas; furthermore, it can create hopelessness and despair within communities already grappling with poverty or facing other difficulties.
Law enforcement agencies across the globe are taking measures to combat gangsters and mobsters. This includes increasing efforts to disrupt criminal organizations that involve these dangerous elements as well as prosecute their members; while also working towards dissuading young people from joining these dangerous networks through educational outreach programs.
The Impact of Organized Crime
Organized crime has devastating repercussions for society as a whole, from increased violence and intimidation in communities, decreased trust between law enforcement officials and government institutions, and an erosion of rule-of-law itself. Organized criminal groups frequently engage in corruption or bribery schemes which further threaten rule of law principles.
The Economic Impact
Organized crime has an enormous economic impact. It may cause legitimate businesses to go under as criminal organizations use violence and intimidation to take control of certain industries; as well as reduced foreign investment as investors may hesitate to do business in countries with high levels of organized crime.
The Fight Against Organized Crime
Law enforcement agencies worldwide are in an ongoing war against organized crime. Their tactics range from wiretapping and surveillance to undercover operations in an attempt to gather evidence and disrupt criminal activities; however, sophisticated organized crime groups often present formidable barriers that are difficult to penetrate.
Gangsters and mobsters bosses pose an enormous danger to society. Engaging in illegal activities that wreak havoc in communities where they operate, criminal gangs must be countered with both law enforcement agencies and community support to combat their threats and discourage young people from joining these criminal gangs altogether.
The Future of Gangsters and Mobsters
Law enforcement's efforts against organized crime remain uncertain, leaving the fate of gangsters and mobsters undetermined. While unlikely that such groups will altogether vanish from our streets, their prominence may decrease as law enforcement becomes better at stopping their activities.
Future trends for gangsters and mobs remain unclear, however, there may be certain indicators that indicate where their evolution lies over the coming years.
One trend likely to continue is criminal organizations' use of technology. Gangsters and mob bosses have always been adept at adapting quickly to shifting circumstances and seizing opportunities when presented, such as exploiting social media as an effective platform to recruit members for criminal activities as well as launder money.
An important trend that could define the future of gangsters and mobsters is the evolution of organized crime. Traditional organized crime groups such as the Italian Mafia and Japanese Yakuza still exist today, yet are seeing increased competition from new criminal organizations which operate globally; often engaging in cybercrime, human trafficking, or other illicit activities unheard-of just several decades prior.
With globalized organized crime growing increasingly complex and having access to vast resources, law enforcement agencies find themselves finding it increasingly challenging to combat it effectively. Many criminal groups operate across jurisdictions making prosecution difficult or impossible altogether.
However, there are reasons for optimism about gangsters and mobsters. Law enforcement agencies around the globe have become more sophisticated in their attempts to combat organized crime; using cutting-edge technologies like artificial intelligence and big data analytics they track criminal activity more efficiently as well as identify individuals or groups responsible.
Prevention is being increasingly recognized as essential in combatting organized crime. Governments and non-government organizations alike are investing in education programs designed to dissuade young people from joining gangs from joining.
Changing Trends in Organized Crime
One trend which has recently surfaced is cybercrime's surge, with criminal groups increasingly resorting to internet crime for unlawful purposes like hacking and identity theft. Law enforcement agencies must now adjust their strategies in response to this evolving threat.
Criminal groups increasingly operating across international boundaries makes law enforcement agencies struggle to coordinate their efforts effectively and successfully combat crime.
The Role of Technology
Technology will play a growing role in combatting organized crime. Advancements in artificial intelligence and data analytics could assist law enforcement agencies with recognizing patterns and anticipating criminal activities; while blockchain could potentially help police foil money laundering schemes.
The Importance of Collaboration
Collaboration among law enforcement agencies and other organizations may become increasingly crucial as organized crime spreads globally. For instance, private sectors could play an increasing role in sharing intelligence to disrupt criminal activities; similarly, international cooperation among law enforcement agencies will likely become even more crucial as organized crime grows more complex and widespread.
Final Verdict
Gangsters and mobsters have had an intricate history. Starting back in the early 20th century and reaching prominence throughout popular culture today, these criminal organizations have had a profound impact on society as a whole.
Even though Gangsters and mobsters differ significantly, both present a danger to society. Their illegal activities contribute to violence, corruption, and the breakdown of law and order; though law enforcement agencies have made considerable headway against such organizations worldwide.