Introduction to Business and Company
When discussing the world of commerce and entrepreneurship, the terms "business" and "company" often emerge. Although they are related, these terms have distinct meanings and implications. Understanding the difference between business and company is essential for anyone venturing into the realm of business ownership or pursuing a career in business management. In this article, we will explore the variances between these two terms and shed light on their unique characteristics.
The History of Business and Company From Ancient Times to Modern Enterprises
Business and company history spans thousands of years and reflects the human desire to trade, commerce, and exchange economic information. The business has changed significantly over the years, from the bartering days to today's complex multinational corporations. It has adapted to changing social needs and aspirations. This article takes us on a trip through history, examining the historical roots of the business world and the transformative moments.
Ancient Beginnings Trade and Barter
Bartering and trade were first introduced in ancient civilizations. Bartering was used to exchange goods and services in Mesopotamia and ancient Egypt. It also occurred in China. It laid the foundation for the growth of markets, specialization of work, and entrepreneurial individuals.
The Rise of Empires and Commercial Centers
As civilizations grew and empires rose, commercial centers and trade routes flourished. The Phoenicians established a vast network of maritime trade, connecting the Mediterranean region with distant lands. The Silk Road linked the East and West, facilitating the exchange of goods, ideas, and cultures. The emergence of commercial hubs such as Carthage, Alexandria, and Constantinople paved the way for economic growth and the establishment of early marketplaces.
Medieval Guilds and the Age of Exploration
In the Middle Ages guilds were a major part of business. These guilds of merchants and artisans regulated the trade, set standards, and protected their members' interests. New horizons were opened by the Age of Exploration. European powers began to explore distant lands and establish colonial trading networks. During this period, multinational trading companies such as the Dutch East India Company and the British East India Company played a significant role in global trade.
Industrial Revolution and the Birth of Modern Business
The Industrial Revolution was a pivotal moment in the history and development of business. The Industrial Revolution was a turning point in the history of business. Industrial capitalism was a result of mass production, mechanization, and the development of factories. Entrepreneurs such as Andrew Carnegie, John D. Rockefeller, and Henry Ford shaped industries and established large-scale businesses.
Globalization and the Information Age
Globalization was a phenomenon that swept the globe in the 20th century. The rapid globalization of business was facilitated by advances in technology, transportation, and communication. Digital technologies and the rise of the Internet ushered in a new era, the Information Age. This revolutionized business, marketing, and communication. Microsoft, Apple, and Amazon have become household names. They are driving innovation in many industries.
Entrepreneurship and Start-up Culture
In the last few decades, start-ups and entrepreneurship have become more popular. Venture capital, incubators, and entrepreneurial ecosystems have aided in the growth of innovative startups. Google, Facebook, and Airbnb are examples of companies that have disrupted and transformed traditional business models. They also demonstrate the power of entrepreneurship to create new market opportunities.
Conclusion An Ever-Evolving Story
Business and company history is a testimony to the human spirit of innovation and progress. The business has adapted continuously to changes in society, technology, and market dynamics. Understanding the history of business can provide valuable insights into challenges, triumphs, and transformative moments which have shaped how we conduct commerce.
Definition of Business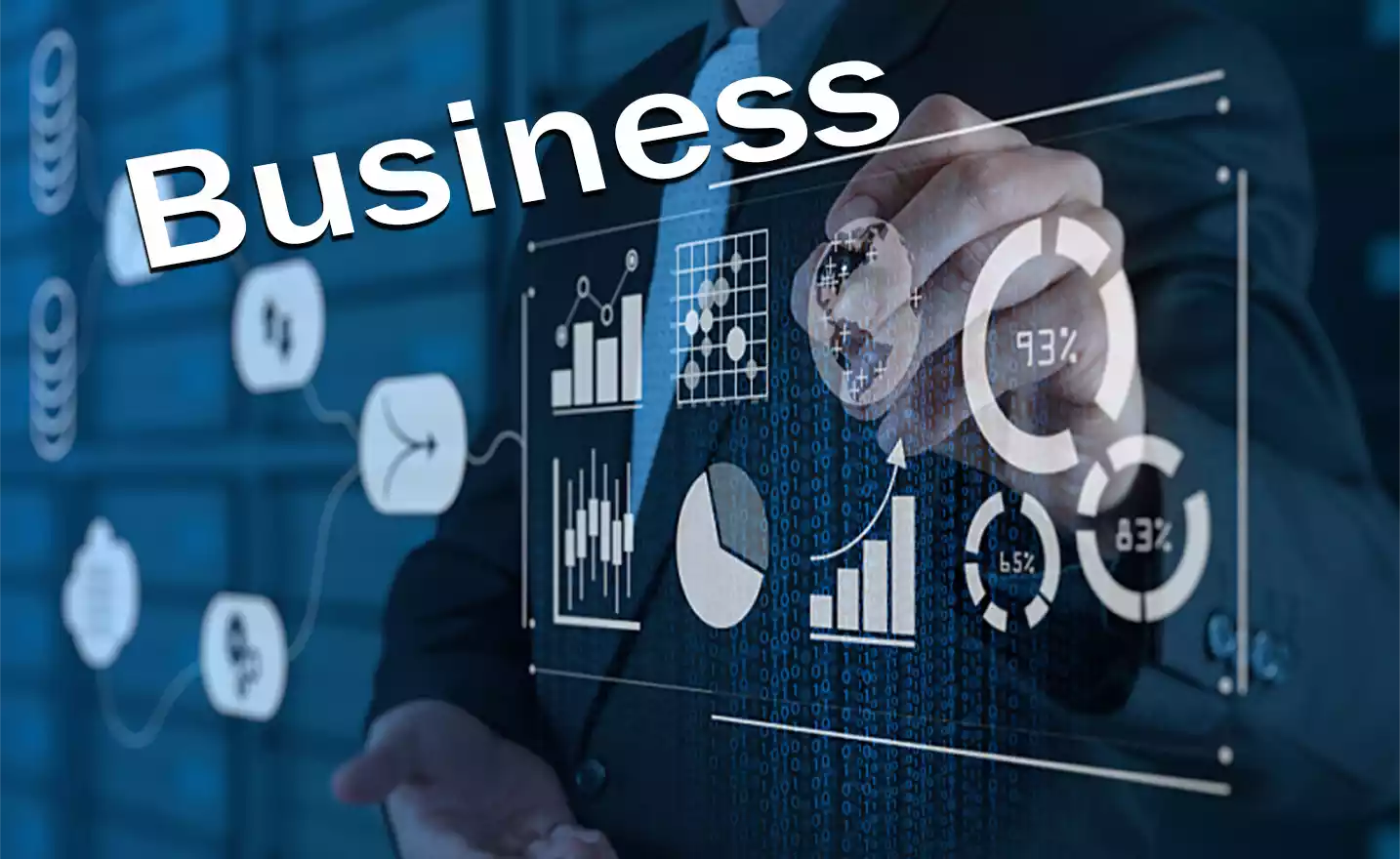 Any commercial activity in which you earn money by providing goods or services is considered a business. If you're running a business, or if you're heading a corporation, the most significant difference is the structure of the entity, both financially and legally. Launching a business is easier than registering it as a corporation, which is why many entrepreneurs choose to start their businesses as sole proprietorships. You are responsible for all debts if you run a business, and you have borrowed money from multiple creditors.
If you have losses in your business and are unable to repay your creditors, they are within their rights to sell your belongings to recover their money. You can continue to run a business without converting it into a corporation. Many businesses operate in this manner. They want to be more profitable but not to dominate the world. Once you reach a certain level of growth, it's not possible to continue running your business as it is.
This is when you will need to incorporate it to get limited liability protection. You can still run your business as long as you are able to make the decision when it is time to turn it into a company.
A business is a commercial entity or organization that has the primary objective of making profits. Businesses come in many different forms including sole proprietorships or partnerships. A business's primary goal is to provide products or services in exchange for money to consumers.
Definition of Company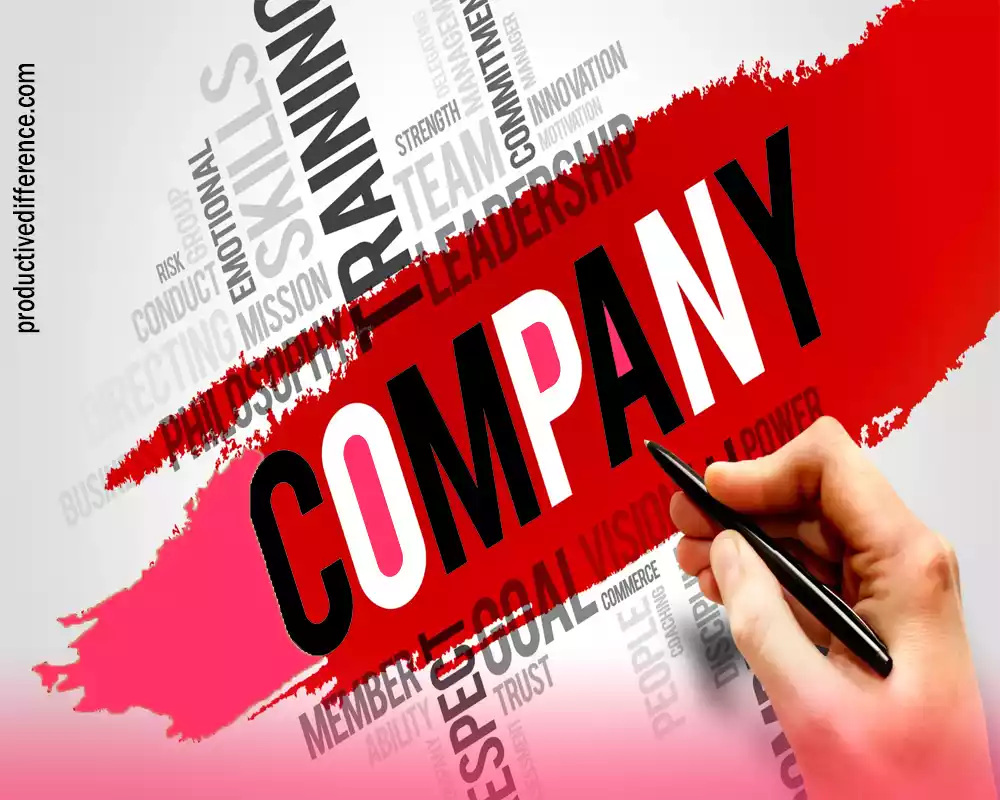 A company is formed when you register your business according to local laws. A company is larger than a small business. It is expensive to set up a business. It is possible to legally structure the company in a way that will make it appear as a separate legal entity. It is important to remember this when the business faces losses or other problems.
The company is at an advantage when it comes to debts. You have limited liability if you register your business as a corporation. In the event of losses or when you cannot pay back your loans, the debt will remain the responsibility of your company. Creditors can't touch your personal possessions such as your car or home. If you want to expand and grow your business, then forming a company will be the best choice.
A company is a legal entity formed for the purpose of carrying out business. A company is a legal entity that exists independently of its owners and provides limited liability for its shareholders. Different types of companies can be classified, including limited liability companies (LLCs), private limited companies, and public limited companies.
Exploring Different Types of Business And Company
Business encompasses many different types of businesses, each with its characteristics and operation. Businesses are diverse and serve different customers. They range from small local businesses to large multinational corporations. This article will explore the different types of businesses, their operations, and their defining characteristics.
There are many different types of companies, each with its structure and characteristics. The choice of type of company has important implications on legal, financial, and operational issues. This article explores the various types of businesses, outlining their advantages and defining characteristics.
Business
Now let's have a look at the type of business
Retail Businesses: Bringing Products to Customers
Retail businesses involve the sale of goods directly to customers. They can take various forms, including brick-and-mortar stores, online retailers, and e-commerce platforms. Retailers source products from suppliers or manufacturers and offer them to consumers at a markup. Examples of retail businesses include clothing stores, grocery stores, electronics retailers, and department stores.
Service-Based Businesses: Meeting Customer Needs through Expertise
Service-based businesses focus on providing specialized services to customers. These businesses leverage expertise, skills, and knowledge to meet specific needs. Service-based businesses can range from individual freelancers and consultants to professional firms and agencies. Examples include law firms, consulting companies, marketing agencies, and healthcare providers.
Manufacturing Businesses: Creating Products Through Production
Manufacturing companies produce goods by transforming raw materials into finished products. They are found in industries such as textile, automotive, food processing, and electronics. To carry out their production processes, manufacturing businesses need facilities, equipment, and skilled workers. Automobile manufacturers, electronics firms, and food processing facilities are examples.
Online Businesses: Leveraging the Digital Landscape
Online businesses operate primarily through the Internet, offering products or services to customers worldwide. These businesses leverage the convenience and global reach of digital platforms to reach their target audience. Online businesses can encompass various models, including e-commerce stores, software-as-a-service (SaaS) providers, online marketplaces, and digital content creators.
Franchise Businesses: Building on Established Brands
Franchise businesses operate under an established brand and business model licensed by a franchisor. Franchisees benefit from the brand recognition, operational support, and proven systems provided by the franchisor. Franchise businesses can be found in sectors such as fast food, retail, hospitality, and automotive services. Examples include popular fast-food chains, hotel franchises, and convenience store franchises.
Home-Based Businesses: Entrepreneurship from Home
Home-based businesses are operated from the owner's residence, offering flexibility and reduced overhead costs. These businesses can span various industries and models, including online businesses, consulting services, creative endeavors, and direct sales. Examples include freelance writers, graphic designers, online coaches, and direct selling representatives.
Social Enterprises: Business with a Social Impact
Social enterprises combine business principles with a social or environmental mission. These businesses aim to generate profits while addressing societal challenges and making a positive impact. Social enterprises can take various forms, such as fair-trade organizations, sustainable fashion brands, and renewable energy companies. Examples include TOMS Shoes, Patagonia, and Grameen Bank.
Company
Now we will know the types of company
Sole Proprietorship: Individual Ownership and Control
A sole proprietorship is the simplest form of company ownership. In this structure, a single individual owns and operates the company. The owner retains full control and assumes all responsibilities and liabilities. Sole proprietorships are easy to set up, have minimal regulatory requirements, and provide flexibility in decision-making. However, the owner is personally liable for the company's debts and obligations.
Partnership: Collaboration for Shared Ownership
Partnerships are company structures where two or more individuals share ownership and responsibility. There are two main types of partnerships: general partnerships and limited partnerships. In a general partnership, all partners have equal responsibility and liability. In a limited partnership, there are general partners who have full liability and limited partners who have limited liability. Partnerships offer shared resources, complementary skills, and shared decision-making. However, partners may be personally liable for partnership debts and actions of other partners.
Limited Liability Company (LLC): Flexibility and Liability Protection
A limited liability company (LLC) combines the benefits of both partnerships and corporations. LLCs provide flexibility in management and operations while offering liability protection to owners, known as members. Members are not personally liable for the company's debts and liabilities. LLCs can have a single member (known as a single-member LLC) or multiple members. This structure allows for pass-through taxation, where the profits and losses of the LLC are reported on the member's individual tax returns.
Corporation: Separate Legal Entity and Shareholder Ownership
A corporation is a legal entity separate from its owners, known as shareholders. Corporations offer limited liability protection to shareholders, meaning their personal assets are generally not at risk. Corporations have a more complex structure and require compliance with legal formalities, such as holding regular meetings and maintaining detailed records. They offer the advantage of attracting investment through the issuance of stocks and have perpetual existence. Corporations are subject to double taxation, where the corporation is taxed on its profits, and shareholders are taxed on dividends received.
Nonprofit Organizations: Mission-Driven Entities
Nonprofit organizations operate to achieve a social, charitable, or educational goal, and not-for-profit. They are usually exempted from paying income tax and rely heavily on donations, grants, and fundraising to fund their missions. Nonprofits come in many forms including educational institutions, religious organizations, charitable organizations, and more. They are governed either by a board or trustees and must adhere to specific regulations that relate to their non-profit status.
Cooperative: Collective Ownership and Democratic Control
Cooperatives, or co-ops, are unique company structures owned and operated by the people who use their services or work for the organization. The primary purpose of a cooperative is to serve the common needs and interests of its members. Examples include agricultural cooperatives, credit unions, and worker-owned cooperatives. Cooperatives operate based on democratic principles, where members have equal voting rights and share in the profits or benefits generated by the cooperative.
Choosing the Right Company Structure
Selecting the appropriate company structure is a crucial decision for entrepreneurs and business owners. Each type of company structure has its own advantages, considerations, and legal implications. It is essential to carefully evaluate the nature of the business, desired level of ownership and control, liability protection, and long-term goals when choosing a company structure. Seeking professional advice from attorneys, accountants, or business consultants can provide valuable guidance in making this important decision.
Key Characteristics of Business and Company
Discover the key characteristics that define successful businesses and companies. Explore the essential elements that contribute to their growth, profitability, and sustainability. Learn how these characteristics impact decision-making, innovation, and customer satisfaction in the dynamic business landscape.
Running a successful business requires a deep understanding of the key characteristics that drive growth, profitability, and sustainability. By identifying and leveraging these essential elements, companies can stay ahead in the dynamic and competitive marketplace. In this article, we will delve into the fundamental features that define thriving businesses and companies. From effective leadership to a customer-centric approach, we will explore how these characteristics influence various aspects of the business and contribute to its overall success.
Vision and Mission
Having a clear vision and mission statement provides businesses with a sense of direction and purpose. It acts as a guiding force, aligning all stakeholders towards a common goal. An inspiring vision motivates employees and instills a sense of belonging, while a well-defined mission outlines the company's purpose and values.
 Strong Leadership
Successful businesses are led by strong leaders who possess a clear vision and the ability to inspire and guide their teams. Effective leadership involves strategic decision-making, fostering innovation, and nurturing a positive work culture. Leaders set the tone for the organization, promoting accountability, collaboration, and continuous improvement.
Customer-Centric Approach
Businesses that prioritize their customer's needs and preferences are more likely to succeed. A customer-centric approach involves understanding and anticipating customer demands, delivering exceptional products or services, and providing excellent customer support. By focusing on customer satisfaction, businesses can build long-lasting relationships and foster brand loyalty.
Adaptability and Flexibility
In today's fast-paced and ever-changing business landscape, adaptability is key to success. Businesses must be agile and flexible in response to market trends, technological advancements, and customer preferences. They should be open to innovation, willing to embrace change, and quick to adjust their strategies and operations accordingly.
Effective Communication
Clear and effective communication is crucial within a business and with external stakeholders. It ensures that everyone is on the same page, promotes transparency, and minimizes misunderstandings. Open channels of communication foster collaboration, encourage feedback and facilitate problem-solving, leading to improved efficiency and productivity.
Continuous Learning and Improvement
Thriving businesses prioritize continuous learning and improvement. They encourage employees to enhance their skills, stay updated with industry trends, and embrace new technologies. By fostering a learning culture, businesses can adapt to new challenges, drive innovation, and maintain a competitive edge in the market.
Financial Stability
Financial stability is a fundamental characteristic of successful businesses. It involves prudent financial management, accurate budgeting, and effective cost control. Maintaining a healthy cash flow, managing debt responsibly, and maximizing profitability are essential for long-term sustainability and growth.
Strategic Planning
Strategic planning enables businesses to set clear goals, formulate effective strategies, and allocate resources efficiently. It involves analyzing market trends, identifying opportunities, and anticipating potential risks. A well-developed strategic plan provides a roadmap for the business, ensuring that actions are aligned with long-term objectives.
Innovation and Creativity
Businesses that embrace innovation and foster creativity are better positioned for success. They constantly seek ways to improve products, processes, and customer experiences. By encouraging creative thinking and providing an environment that nurtures innovation, businesses can differentiate themselves from competitors and drive growth.
Strong Company Culture
A strong company culture promotes employee engagement, satisfaction, and retention. It defines the values, beliefs, and behaviors that shape the organization. A positive and inclusive culture fosters teamwork, empowers employees, and cultivates a sense of pride and ownership.
Purpose and Mission Business and Company: The Core Foundation
Every successful business needs a solid foundation to build upon, and purpose and mission form the bedrock of this foundation. The purpose of a company defines its reason for existence beyond just making profits. It encompasses the positive impact the company aims to create in the world, whether it be solving a societal problem, improving lives, or innovating in a specific industry.
The mission of a company, on the other hand, outlines the steps it takes to achieve its purpose. It sets the strategic direction, identifies target markets, and clarifies the value proposition that distinguishes the company from its competitors. A well-defined purpose and mission provide a unifying focus for all stakeholders, fostering alignment and driving collective efforts toward a common goal.
Crafting a Compelling Purpose Statement
A purpose statement should be concise, impactful, and memorable, encapsulating the essence of a company's aspirations.
Here are the key elements to consider when crafting a compelling purpose statement:
Clarity: Ensure the purpose statement communicates the company's core intent in a clear and straightforward manner.
Inspiration: Infuse the purpose statement with inspirational language that motivates both internal and external stakeholders.
Relevance: Align the purpose statement with the company's values, strengths, and long-term goals.
Differentiation: Highlight what sets the company apart and how it aims to make a unique contribution to its industry or society.
Authenticity: Ensure the purpose statement reflects the company's true beliefs and intentions, resonating with its culture and stakeholders.
Impact: Convey the positive impact the company seeks to create, emphasizing the value it brings to customers, employees, and society.
Developing an Effective Mission Statement
While the purpose statement captures the "why" behind a company, the mission statement outlines the "how" of achieving that purpose.
Here are essential factors to consider when developing an effective mission statement:
Specificity: Clearly define the company's goals, target markets, and unique value proposition.
Action-Oriented: Use action verbs to convey the proactive steps the company will take to fulfill its mission.
Realistic and Attainable: Set achievable goals within the mission statement, ensuring they align with the company's capabilities and resources.
Measurable: Include metrics or milestones to track progress and success in achieving the stated mission.
Flexibility: Allow for adaptability and evolution in the mission statement, acknowledging the changing dynamics of the business environment.
Alignment: Ensure the mission statement aligns with the purpose, values, and long-term vision of the company.
The Working Process of Business and Company: From Ideation to Execution
The working process of a business and company encompasses a series of interconnected steps that are essential for its successful operation. From the inception of an idea to the execution of strategies and daily operations, businesses follow a systematic process to achieve their goals. In this article, we will explore the key stages involved in the working process of a business, shedding light on the fundamental steps that drive its growth and success
Ideation and Concept Development
The working process of a business often starts with ideation and concept development. This stage involves generating ideas, identifying market opportunities, and conceptualizing a business model. Entrepreneurs conduct market research, analyze industry trends, and assess customer needs to develop a viable concept that forms the foundation of the business.
Business Planning and Strategy
Once the concept is defined, the next step is to create a comprehensive business plan and develop strategies to achieve the desired objectives. This involves setting clear goals, conducting a thorough analysis of the target market and competitors, formulating a marketing strategy, and outlining financial projections. A well-crafted business plan serves as a roadmap and guides decision-making throughout the lifecycle of the business.
Organizational Structure and Setup
Establishing a sound organizational structure is crucial for the smooth functioning of a business. During this stage, key roles and responsibilities are defined, and the company's hierarchy and reporting lines are established. The business may also need to obtain necessary legal registrations and permits, set up physical infrastructure, and implement operational systems and processes.
Staffing and Human Resources
A vital aspect of the working process is staffing and managing human resources effectively. This involves hiring qualified individuals who align with the company's values and goals, conducting interviews, and selecting the best candidates. Additionally, businesses need to develop employee policies, provide training and development opportunities, and create a positive work culture that fosters productivity and engagement.
Marketing and Sales
Marketing and sales play a crucial role in promoting the business and generating revenue. At this stage, businesses develop marketing strategies, define their target audience, and create brand awareness through various channels. Sales efforts are focused on acquiring customers, building relationships, and converting leads into customers. Continuous monitoring and analysis of marketing and sales performance help refine strategies and ensure their effectiveness.
Operations and Execution
Executing strategies and managing day-to-day operations is a critical part of the working process. This involves coordinating various functions such as production, logistics, customer service, and finance. Effective operational management ensures smooth workflow, quality control, efficient resource allocation, and timely delivery of products or services. Regular monitoring and adjustments are made to optimize processes and address challenges that may arise.
Financial Management and Control
Proper financial management and control are essential to the long-term sustainability of a business. This includes budgeting, cash flow management, financial analysis, and reporting. Businesses need to track income and expenses, monitor profitability, and make informed financial decisions. Implementing internal controls and conducting periodic audits ensure compliance and safeguard the company's financial interests.
Continuous Improvement and Adaptation
Businesses operate in a dynamic environment, and the ability to adapt and continuously improve is vital for their success. This involves monitoring market trends, gathering customer feedback, and embracing innovation. By staying agile and responsive to changing circumstances, businesses can identify new opportunities, refine their strategies, and evolve with the ever-evolving business landscape.
What is the difference between Business and Company?
Structure and Legal Status
Businesses can exist in various forms, such as sole proprietorships, partnerships, and corporations, each with its own legal and structural considerations.
A company list, on the other hand, refers to a compilation of registered entities, typically corporations, that have undergone a formal registration process.
Registration and Compliance
Registering a business is often simpler and requires fewer legal formalities, depending on the jurisdiction.
Companies listed on a company list have typically undergone more extensive registration processes, including fulfilling specific legal requirements and adhering to regulatory frameworks.
Liability and Ownership
In many business structures, the owner assumes personal liability for the company's debts and obligations.
Companies listed on a company list often have limited liability, protecting shareholders from personal liability beyond their invested capital.
Governance and Decision-making
Business owners have the flexibility to make independent decisions regarding the operation and direction of their enterprise.
Companies listed on a company list are subject to governance structures, such as boards of directors, which collectively make decisions for the organization.
 Financial Reporting and Transparency
While businesses may have different reporting obligations depending on their legal structure, their financial information is not always publicly available.
Companies listed on a company list are often required to adhere to stringent financial reporting regulations, providing greater transparency to stakeholders and the general public.
Operating as a business has the benefit of low start-up costs as you need to register your company in the states where your business has a presence.
On the other hand, starting a company can be quite costly and time-consuming.
Companies can have shareholders, and this means they can raise capital easily.
There are more government regulations to face as a company than as a business.
You are valued as a serious player once you are a registered company, and businesses are more comfortable dealing with you. Business is the choice if you do not have a desire to become a big player.
Business and company comparison table
| Tropic | Business | Company |
| --- | --- | --- |
| Definition | An entity engaged in commercial activities to earn profits. | A legal entity formed by individuals or shareholders to conduct business activities. |
| Characteristics | Can be a sole proprietorship, partnership, or corporation. | Has a distinct legal identity separate from its owners. |
| Legal Structure and Ownership | Owners have unlimited liability and are personally responsible for debts and obligations. | Owners have limited liability and are not personally liable for company debts. |
| Operations and Scope | Can be small-scale or large-scale, operating in various industries. | Typically larger in scale, with structured operations and hierarchical management. |
| Decision-Making and Governance | Decisions are made by the owner(s) or partners based on their discretion. | Governance is carried out by a board of directors and executive management. |
| Liability and Accountability | Owners bear the risks and liabilities associated with the business. | Shareholders are liable only to the extent of their investment in the company. |
| Financial Considerations | Financing can come from personal funds, loans, or partnerships. | Can raise capital through issuing shares and attracting investors. |
| Flexibility and Adaptability | Can adapt quickly to changing market conditions and make decisions swiftly. | May have more bureaucracy and decision-making processes, leading to slower adaptations. |
| Goals and Objectives | Aims to generate profits, provide goods/services, and fulfill customer needs. | Seeks to maximize shareholder value, achieve growth, and ensure long-term sustainability. |
| Interrelation and Overlapping | Some businesses may operate as companies, while others may not. | A company is a specific type of business entity that operates according to legal regulations. |
The Economical Impact of Business and Company
Businesses and companies are key drivers of economic growth and prosperity. They play a vital role in creating wealth, generating employment opportunities, and fostering innovation. Through their activities, businesses contribute to the overall economic development of a nation. In this article, we will delve into the various ways businesses impact the economy, highlighting their crucial role in driving economic progress.
Creating Employment Opportunities
One of the most significant economic impacts on businesses and companies is the creation of employment opportunities. As businesses grow, they require a skilled workforce to support their operations. They provide job opportunities to individuals, contributing to a reduction in unemployment rates and improving the standard of living. Moreover, businesses often offer training and skill development programs, enhancing the employability of individuals and fostering human capital development.
Generating Revenue and Tax Contributions
Businesses and companies contribute to the economy by generating revenue and paying taxes. Through their sales and services, businesses generate income, which is then circulated within the economy. This revenue helps fund government initiatives, public services, and infrastructure development. Additionally, businesses pay various taxes, such as corporate taxes, sales taxes, and payroll taxes. These tax contributions play a crucial role in funding public programs and maintaining a stable economic environment.
Driving Economic Growth and Innovation
Businesses and companies are at the forefront of driving economic growth and fostering innovation. Through their entrepreneurial endeavors, they identify market opportunities, develop new products and services, and create value for consumers. The growth of businesses leads to increased economic activity, attracting investments, and stimulating demand. This, in turn, leads to job creation, improved productivity, and increased GDP. Furthermore, businesses drive innovation by investing in research and development, driving technological advancements, and fostering competition in the market.
Facilitating Trade and Export Opportunities
Businesses and companies also play a vital role in facilitating trade and export opportunities. They contribute to the growth of international trade by producing goods and services that are in demand globally. By participating in export activities, businesses bring in foreign exchange, enhance competitiveness, and expand market reach. These export opportunities contribute to economic growth, create employment, and strengthen the overall balance of trade.
Supporting Local Communities
Businesses and companies are active participants in local communities, making a positive impact on the economy. They provide support through corporate social responsibility initiatives, such as community development projects, education and healthcare programs, and environmental sustainability efforts. These contributions not only benefit the local communities but also contribute to the overall well-being and economic development of the region.
Conclusion
Business and a company list are crucial for anyone navigating the world of commerce and entrepreneurship. While both terms are related to commercial activities, they have distinct meanings and implications. A business is a broad term that encompasses various commercial activities and can take different forms such as sole proprietorships, partnerships, or corporations. It refers to any organization or individual engaged in the exchange of goods or services with the aim of generating profit.
A company list refers to a curated compilation of registered entities, often corporations, that operate under the same corporate umbrella. These lists provide valuable information about the companies, including their names, contact details, and industry affiliations.